Why do you need Daily Intentions?
In today's world, you cannot escape distractions and pleas for your attention. Even people with a moderately busy life often feel overwhelmed, and if you have multiple responsibilities — work, your family, other's families, community obligations, volunteer obligations, hobbies, interests or even a good book — life can quickly feel like it's getting out of control.
Technology doesn't help; it's hard to escape, and it's making it harder to ignore everything calling for your attention.
At InPower Coaching, we don't blame the devices, we give you strategies to focus your inner world on the things that will give you a sense of calm. We guide you into tapping that inner, knowing sense of priority, which often hides in the least likely of all places, your creative mind.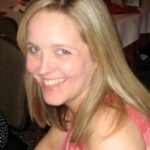 I am so glad I signed up for InPower Intentions! The program has helped me begin to realize even my most outlandish intentions – professionally and personally.  I can see my intentions coming to life now every day. The InPower Coaching Daily Intentions worksheets have been a great investment in myself and have given me great value over time, too.  After I started to see some of my original intentions come to fruition, I went back into the materials more deeply to accomplish bigger and better things. InPower Coaching is definitely helping me tailor my life in harmony with my most authentic self and tapping me into the greater potential inside me.
Sharon McDermott, Sister City, Board and Business Development Committee
An Intuitive Approach to More Success with Less Stress
Setting a Daily Intention is a core practice for productivity and reduced stress. An intention is like a goal in that it states a desired future outcome, but it's different because it describes a state of being, that helps your right and left brain work together to help you close the gap – intuitively and quickly – between where you are now and where you want to be in the future.
Be careful what you intend! You might get there sooner than you think!
How does this mini-course work?
In this one week lesson, you'll learn the essential skill of daily intentions so that you can use them whenever you need to. We'll walk you through a 5 day challenge of practicing them, and when you're done you'll be able to use them when and as needed.
DAY 1: Watch the 12 minute video and read pages 1-6 and do the exercise on page 7
DAY 2: Use the worksheet and follow the instructions on pages 8-9
DAYS 3: Go back to "business as usual" with whatever organization system you're currently using
DAY 4: Use the worksheet and follow the instructions on pages 8-9
DAY 5: Go back to "business as usual" with whatever organization system you're currently using
DAY 6: Use the worksheet and follow the instructions on pages 8-9
DAY 7: Explore the reflection exercises at the end of the worksheet packet and commit to continuing to practice daily intentions until they become part of your daily routine
FAQs
Can I do this is less than a week? Like NOW because I really need some productivity help? Yes. You can use it right away. However, I suggest you alternate using it every other day for a week so you can begin to see how daily intentions work with your schedule. You'll find them more helpful some days than others, which is how you'll know when and how to use them again in the future.
What if I need help or have questions? We have a special client discussion forum for any questions you have. Although this discussion forum is only available to people with access to InPower Coaching mini courses and lessons, please remember that your comments are public to these people.
I participated in the 5 Day Intention Challenge this week… and was surprised at how much more clarity and focus I had each day on working towards my daily intention. I'm going to repeat the challenge next week (about 5 minutes for me in the morning) to strengthen the practice of owning my intention and creatively solving for the other things that come up thru the day. 
– Shelli C., Sales Leader, dMajor Manufacturer
Clients log in to view program link
Lost Password? Click here to reset your password.
Not an daily intentions client yet? Register here