InPower Coaching subscribers have free access to the career coaching tools below.
Want to take your career to the next level? Learn more about our InPower Coaching Career Transition resources for deep, personal resources to help you be more effective and authentic in your career.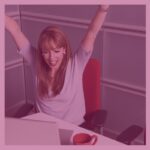 InPower Career Center
Need to get our of your rut, get a new job, or plan your career path more intentionally? Check out the newest addition to the InPower Coaching program list. You'll find coach-guided exercises and discussions in the following topic areas: Career Planning, Job Research/Networking, LinkedIn Profile/Resume Development, Interviewing/Offer negotiations and Stress Management for Career Transition. 
You got the promotion. Now what?
Rise to the occasion using the Peter Principle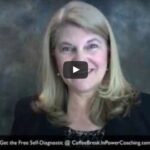 You got the promotion based on your achievements. But what does it mean to be the boss? Success used to come easy for you – you knew what you contributed to the organization and how you were perceived by others. Now that you are a manager, how do you contribute to your team and your organization?
Then there is the bigger question: How do you set a course to succeed at this level and beyond?
The Peter Principle is often misunderstood. It's not about rising to your level of incompetence. You rise because you are quite competent, but you need a different skillset to soar.
Most likely, you received management training on how to administer a team. But how do you create and manage a team? How do you inspire and influence people to go that extra mile? Some of us don't naturally have these skills – and aren't sure how to develop them.
If you're looking for a promotion or just got one, take this free personal career coaching tool and diagnostic to help you identify areas you need to work on to rise to your level of competence. Avoid the common pitfalls of newly promoted leaders with this simple tool!
Preview the Training
Free Workbook: clear the decks for a new project!
Did you know you have a simple and easy superpower sitting inside you to clear the decks to help you make 2016 your best year yet? Learn the InPower technique for closing out 2015–letting go of what you don't need in 2016–to give you the energy to jump into your career satisfaction opportunities in the New Year!
InPower subscribers receive access to this free lesson to walk you through the steps to clear the decks to start 2016 fresh and focused!
6 minute video on how to start fresh
4 step formula to clear the decks for a new year
10 page workbook to help you close out last year so you feel more energetic and hopeful about the year ahead
This lesson should take you 60 minutes–or less!
Take an hour to take advantage of this free lesson–and see how good you feel about what's coming next in your life!
Login
Subscribe Now