---
Subscribe now to access FREE articles and videos to help you find your dream job.
---
InPower Coaching Articles on Career Planning and Work-Life Blending
Career Planning isn't just about finding a new job – your career choices can also impact your life. That's why you need a vision of what you want you life to be like, including your job.
What do you need to be a successful parent? Successful manager? Successful contributor? Successful spouse? Successful adult child? So much to consider when choosing a job and defining your life.
Further, is it the right time to be looking for a job?
All of these articles give insights and recommendations for what you need to think about when creating a vision and making career decisions.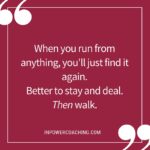 INSIGHT: Should I quit my job?
Dana Theus
Jobs aren't what they used to be. They used to be the thing you did every day for most of your life, and once you were in one you were likely to stay in that functional area, and in that company. Back then you had to keep a job for 5-10 years to be taken seriously if you wanted to move. So once upon a time the answer to the question, "Should I quit my job?" was usually: "No." continue reading…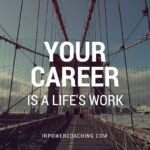 3 Phases of Career Transition: Putting Yourself "Out There" For a Job Search
Dana Theus
Maybe you're a little bored. Maybe you're too comfortable. Maybe you hate your boss. Maybe you're about to be laid off. Maybe you're just operating below your top capacity. Maybe you're not sure it's time for a job search, but you're thinking about it anyway. Wherever you're at, even if you're relatively new in a job, it's never too early to ask yourself, "when is the right time to start a job search?" continue reading…
---
A job search is more than an updated resume.
Make an investment that pays for itself.
Getting your dream job takes more than simply updating your resume. You need to target the right position, network in the right way with the right people, put your personal brand on LinkedIn to attract recruiters and know how to negotiate the best compensation, .
Get the guidance you need to get the job you deserve. 
---