---
Subscribe now to access FREE articles and videos to help you find your dream job.
---
InPower Coaching Articles on Interviewing/Negotiating Skills
Your resume and LinkedIn profiles worked! You found the job. You applied. You got the interview.
Now what?
Here is some advice for how to prepare for and what to do during the interview to get the offer. And we include advice how to negotiate the best offer possible.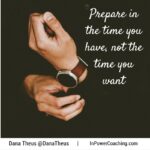 3 Essential Tips To Ace Your Job Interview
Dana Theus
Congratulations! You got the job interview! It's totally normal to feel excited and anxious when you get the call or email. It's also normal to want to dive into preparing, but before you do, take a pause and look at how much time you have to get ready. Use that time wisely! continue reading…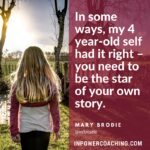 Live Your Own Fairy Tale by Negotiating Your Own Value
Mary Brodie
In some ways, my 4 year-old self had it right – you need to be the star of your own story.
It is only when we become our own "prince" and define our own worth and value when our personal fairy tales happen – when opportunities appear where we can grow and make our dreams come true. continue reading…
---
A job search is more than an updated resume.
Make an investment that pays for itself.
Getting your dream job takes more than simply updating your resume. You need to target the right position, network in the right way with the right people, put your personal brand on LinkedIn to attract recruiters and know how to negotiate the best compensation, .
Get the guidance you need to get the job you deserve. 
Buy now
---