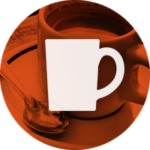 Over the years, InPower Coaching has hosted a robust discussion on social media about how to tap into your superpowers for career satisfaction, women's leadership power and the talent hiding in every one of your employees. We host discussion topics in the following three forums:
Career Coaching: Professionally moderated discussions to support your quest to find your career superpowers and help you chart your next move.
InPower Women: A safe space for women–and men who care about them–to discuss gender-related issues in the workplace.
Enterprise (HR/OD) Professionals: Discussions for HR/OD professionals to share best practices and gain insights into how to bring "pro-employee" resources and programs into their organizations.
With our new forums, we're taking this dialog to a new level by creating a safe space–professionally moderated and curated--to explore these issues in depth. Join us!
Participate in the Career Coaching conversations
Topics include:
Ready to Jump the (Toxic) Ship? What You Need to Know to Go Out on Your Own….
How do you become qualified for an executive/CXO position?
Career Coaching: Resume vs LinkedIn?
Participate in the InPower Women conversations
Topics include:
How do I get a mentor or sponsor (and what's the difference?)
What drew you to entrepreneurship? Share your story.
Mommy Guilt, what's your story?
Who says women aren't "confident?"
Get started at HR/OD:
Topics include:
Introduce yourself to the group!
What are the pros and cons of personality assessments you've used?
What's the business case for investing in employee emotional intelligence?