Our professionally moderated discussions for HR/OD professionals allow you to share best practices and gain insights into how to bring "pro-employee" resources and programs into your organization. hrod
What are other HR/OD professionals doing at their organizations? It's always difficult to stay abreast of what your peers are up to, what's working, and what isn't. We've made it easy to keep up on your coffee break!
This forum is a safe place to share organizational best practices and recommendations.
To participate in this forum, you need to have at least a Human Resources/OD Professional Subscription.
Subscribe to receive email updates when people post!
Get involved in the conversation:
What's the Business Case for investing in employee EQ?
Moderator: Dana Theus, executive coach, President & CEO of InPower Coaching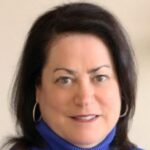 What are the pros & cons of personality assessments you've used?Moderated by:Valerie McMurray, ACC, BCC, executive coach & HR Consultant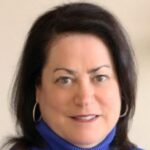 What questions do you have about personality assessments
Moderated by:Valerie McMurray, ACC, BCC, executive coach & HR Consultant
Participate in the conversations
Included in the Human Resources/OD Professional Subscription:
HR/OD Forums
Events: 2016 Assessing Assessments Webinar Series
The Enterprise INgagement Brief
Access to Career Coaching Forums
Career & Leadership Coaching quizzes, eBooks & more
Events: Webinars & Coaching Calls
InPower Women Forums
Women's Leadership Events & Resources