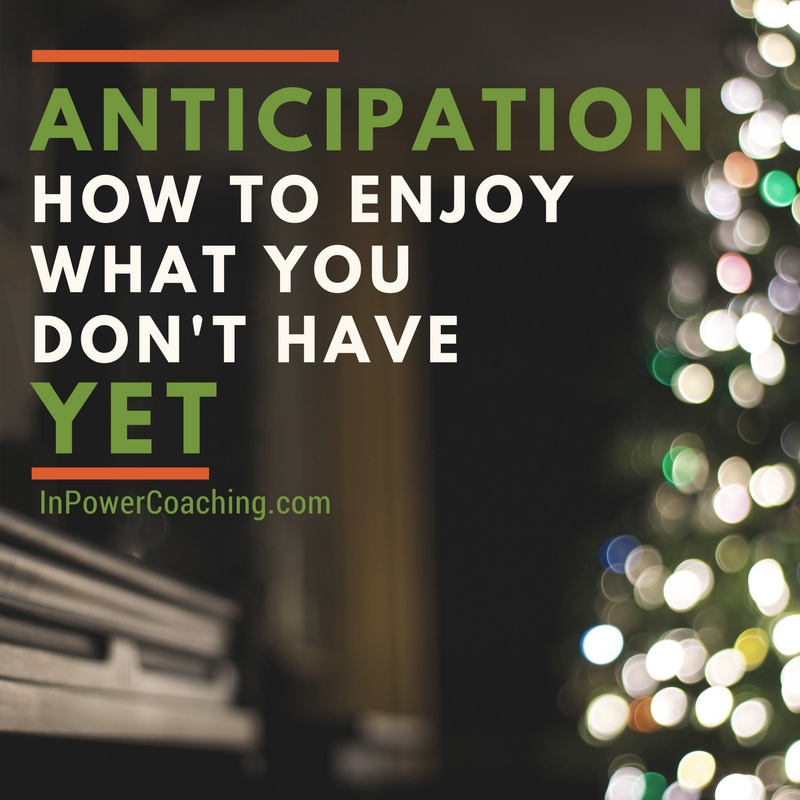 Whether you're excited about the end or the beginning, BE excited.
It's so easy to focus on what we lack, but focusing on what we have will always make the process of getting stuff more fun.
This works as we wait for Christmas morning or whatever joyous occasion awaits us this holiday season as well as it does in working on delivering our next work project or getting our next job.
Anticipate. Savor the anticipation. I know it's hard. That's why they call it work 😉
But it works.
Try it.
Happiness may be around the corner, but that's no reason not to enjoy it now. ~Dana Theus