We offer a number of professional development materials to get you started on your journey to career satisfaction and achieve the goals you have set for yourself.
This page lists everything you can access. If you don't have access to some materials, you are prompted to login or sign-up.
Weekly Talkshow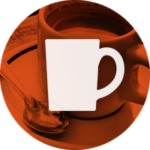 InPower Coffee Break Talkshow
Join our weekly discussions live, or catch up on our podcasts, YouTube or Facebook channels!
Dear Dana Workplace Advice
Dana will answer your anonymous questions in an upcoming blog post when you submit your question below. (Read responses to previous letters.) Don't forget to submit a letter yourself!
Courses & Webinars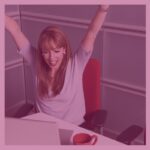 InPower Career Center
Need to get our of your rut, get a new job, or plan your career path more intentionally? Check out the Career Center, designed to help job seekers from entry level to executive. You'll find coach-guided exercises and discussions in the following topic areas: Career Planning, Job Research/Networking, LinkedIn Profile/Resume Development, Interviewing/Offer negotiations and Stress Management for Career Transition.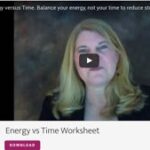 Manage Your Energy, Not Your Time
Want to reduce your stress? Here's a simple way to develop a lifetime habit that will pay off over and over again in reduced stress, and more effectiveness! View the video and download the worksheet.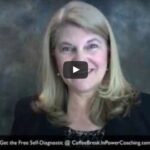 Sidestepping The Peter Principle
The Peter Principle is often misunderstood. It's not about rising to your level of incompetence. You rise because you are quite competent, but you need a different skillset to soar. This course will show you how. View the video and download the diagnostic.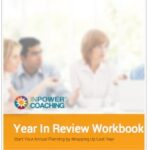 Video/Workbook: Starting Fresh
Login or Subscribe Now 
Did you know you have a simple and easy superpower sitting inside you to clear the decks to start a new project, job, or any other venture? Learn the InPower technique for closing out old or finished projects–letting go of what you don't need–to give you the energy to jump into new opportunities!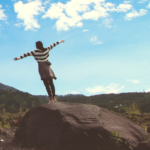 Emotional Detriggering
When you're emotionally triggered you don't have the control to choose how you react to others around you. All the mindfulness in the world can't help you if you are reacting – running on autopilot – to the actions and words of everyone around you. What does this mean in practice to your relationships? (Start with the free ecourse!)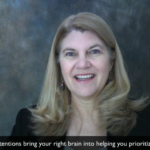 Daily Productivity with InPower Intentions
In today's world, you cannot escape distractions and pleas for your attention. Technology is hard to escape, and it's becoming harder and harder to ignore everything calling for your attention. At InPower Coaching, we don't blame the devices, we give you strategies to focus your inner world on the things that will give you a sense of calm. We guide you into tapping that inner, knowing sense of priorities, that often hides in the least likely of all places, your creative mind.
People Skills for the Technology Industry & STEM Professions
Register for the Webinar Today
When you register for this free professional development webinar, you'll receive a 45 minute overview of the most common challenges people face in STEM industries communicating about abstract concepts and in matrixed processes (like requirements gathering, success/quality metrics negotiations, project and status reporting, or marketing and promotion planning).
You'll learn simple-to-use people skills: the emotionally intelligent way to avoid miscommunication in these situations.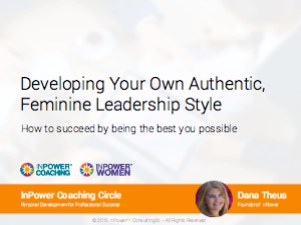 Developing Your Feminine & Authentic Leadership Style 
Login or Subscribe to InPower Women  
Why do women sometimes find it hard to feel authentic in a leadership role? Find out, and learn steps you can take to feel more comfortable in leadership situations. Originally presented to the National Association of Women MBAs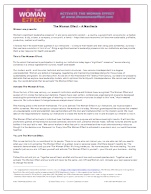 The Woman Effect: 15 minutes to Power
Login or Subscribe to InPower Women 
Did you know that by bringing your best, feminine self to your family, your company and your community you're automatically making it better?
Watch this short video and download The Woman Effect Manifesta–1 page of proof that you make a difference just by showing up.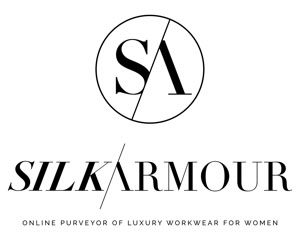 Partnership with Silkarmour
InPower Women has partnered with Silkarmour to host conversations about women, fashion, and power. What you wear to work impacts how people perceive you, your self-worth, and capabilities. It's tempting to think that clothing shouldn't matter to our success, but it is part of expressing ourselves as whole women–inside and outside.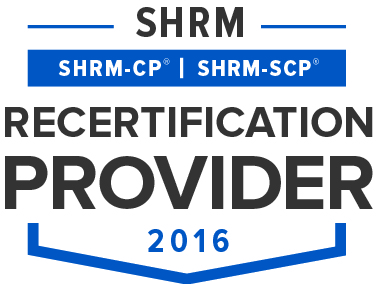 HROD – Personality Assessment Review 
Are you looking for an alternative to the Myers Briggs Type Indicator (MBTI) for your employees? What about the EQ-i emotional intelligence assessment? Or the DISC? Or the WISE? The SVSS? The Workplace Big Five? Which personality assessment is right for your organization?
Forums
Career Coaching Forum Login or Subscribe Now 

InPower Women Coaching Forum Login or Subscribe Now 
Enterprise Forum (HR/OD) Login or Subscribe Now 
Other ways to work with InPower Coaching:
Enterprise Coaching
Everyone in your organization needs support when it comes to communicating effectively, handling conflict, managing their own energy for greater productivity and leading (or adapting to) change. Enhance your employee benefits with an all-employee leadership development platform to bring the benefits of executive coaching to your middle managers.