Activate your Highest Potential
to Succeed | to Serve | to Shine
The road to success, especially the high-road to reach your fullest potential, can be lonely and confusing. You're not alone if you feel stuck and in need of some high-potential shortcuts to unlock and activate the power inside you to succeed. I have the great privilege of serving and supporting people like you, at all levels and across industries, who are determined to break through their own barriers so they can find success on the journey to their highest potential.
~ Dana Theus, Executive & Career Coach
Together we'll help you:
engage your power of purpose

that drives you to find success in your job and to find jobs where you're valued for who you are, your future potential and what you do well already

find and use your voice with confidence

to influence and create the impact that fuels you

sharpen your executive communication style

to influence leaders at all levels

get the job of your dreams

to reinforce your professional confidence and contribute to your unique career/life vision

release your triggers and stories

that confuse your confidence and lock up your potential

enable your intuitive abilities

to invest in creating well-being and healthy relationships

navigate unconscious bias in your organization

to create opportunities for yourself and for others

develop a healthy and impactful leadership style

that gives you meaning, engages employees and produces results
VIP One-on-One Coaching Packages
Dana Theus offers a variety executive and career coaching packages designed to help you maximize your dollars and your success. If you have any questions about which is the right package for you, please set up a quick, 30 minute call with Dana to determine the best approach for your personal situation.
All one-on-one coaching packages include membership in the InPower Coaching online community with monthly group coaching calls, access to leadership development and career transition videos and worksheets.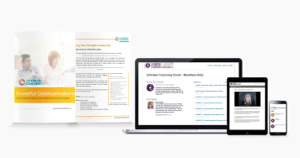 1 Session
Urgent Situation
After an email preparation exchange, you and Dana will spend an hour by phone or video exploring your personal concerns. Dana will identify specific actions to immediately improve your situation, and she will follow up with a detailed email summary of your session including links to resources. Does not include online membership.
5 Sessions
Job Search/Leadership Challenge
Explore the intricacies of your personal situation in 5 VIP coaching sessions with Dana by phone or video. Dana will work with you to identify your most significant goal, which can be achieved in 5 sessions, and help you get there. Includes online membership.
10 Sessions
Confidence Building/Major Change
Break through to a higher level with more intense coaching designed to help you unlock your power to change lifelong habits, serious confidence challenges or major career realignments. Includes online membership.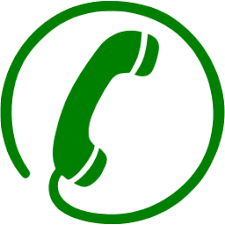 Have other questions? Schedule a free 30 min exploratory coaching session with Dana – Book Now
What happens in a VIP Executive or Career Coaching session with Dana?
Review your progress and successes
Advice, tools and strategies for urgent issues you're facing before the next session
Advice, tools and strategies for deeper progress
Dana will followup with detailed notes, including links to videos, tools and worksheets from her extensive online library at Member.InPowerCoaching.com
Dana will check in with you between sessions and provide you quick-help email exchanges
Schedule and reschedule appointments with client-only access to Dana's online calendar
Client-only savings on extended engagements and quick-advice calls
Interested in 1-on-1 Coaching and Online Membership? Get both!
VIP High Potential Package: Personal Coaching PLUS Group Coaching & Online Support
VIP Coaching – 3 hours+
Get a link to Dana's calendar to schedule personal, one-on-one time in 30-60 minute sessions with all the benefits of VIP one-on-one coaching. In your first session, Dana will help you focus on your goals and give you assignments to start your journey. Subsequently, she will provide focused advice and guide you to more resources and tools. Whenever you need personal support, Dana is there!
High Potential Community Membership
Participate in all Goal Calls and monthly group coaching webinars. Gain unlimited access to coach-moderated member forums, buzzword videos, upskilling lessons and 43 videos, 85 workbooks of career and leadership coaching.
Package Value – $2,332
Happy Clients
"I reach out to Dana whenever I have a big decision or a big career move to make. She has an uncanny way of always helping me tap exactly the right thought, perspective or belief within me to achieve the next stage of my career success. She recently advised me on making the biggest move of my career. With the confidence she helped me find inside myself I landed not only the job of my dreams, but the salary I deserve."
K.A.
University Executive.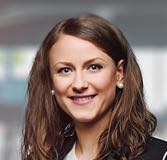 Dana's coaching helped me realize I could effortlessly fly to the mountain top instead of plodding along in the woods. I am thrilled, In an exceptionally busy time I managed to do everything on my list (and this included a few instances of closing down old projects which were half dead but still around)."
Barbara O.
Executive Director

"Before I met Dana and started working with InPower Coaching techniques I was struggling with confidently getting my ideas across and standing for them without appearing to be aggressive or authoritarian. Even though I was very aware of the need to be open-minded, considerate and accept people's ideas, my communication patterns made it difficult for me to work effectively in a team. It was seriously affecting my personal and professional relations because I frequently had to go back and clean up the messes my less-than-sensitive communications created. I had even decided to become silent in important meetings and situations, convinced that I was born to keep quiet.
Using InPower Coaching strategies, I discovered what emotional distortions mean and how they affect how we act , react and – in this case – communicate. I realized that my communication shapes how I am perceived by the people I interact with. I learned how easy it is to copy other people's communications patterns without realizing it, instead of owning my personal communication style. I also become aware of how powerful it can be to include thankfulness in every interaction. Gratitude has made a huge difference in my personal style and how people respond to me.
Fundamentally my life changed after the 2nd session I had with Dana. It is like a veil has been removed from my face. It is like I can now breathe oxygen.
I react to people very differently now than I did before working with Dana. And people in my personal and professional life seem delighted to talk with me – even if we disagree! I am totally in control of my emotions and my communications, choosing words consistently and choosing when and how to provide information, to make a point or provide a suggestion during a meeting or professional interaction.
My close relatives, my supervisor and my colleagues wished I done this work before. I am grateful to the African Development Foundation who decided to Invest in me so that Dana could help me work on my leadership and communication skills as part of my 8 week leadership internship in the U.S.
Working with Dana has been a life changing experience. I communicate clearly and I am more confident during my meetings with senior officials."
L.H. Gambo
Economist, International Org.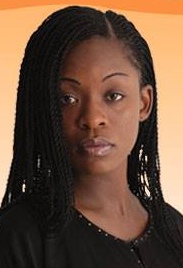 I'm sure you know what I mean when I say some people in my life are challenging! To be more effective and less stressed, I decided to focus on regaining control of runaway emotions and become better at building relationships – personal and professional. As I learned from Dana, creating a productive relationship starts with me opening my eyes to start to 'see' the 'lens' with which I view the relationship, replete with any filters and distortions.
The rewards? In one particularly difficult relationship, I went from a place of toxic anger to neutrality, even positivity! I was able to release the rippling stress, to a re-channeling of my energy for mutual benefit. There are no losers, only winners on this journey. I cannot recommend Dana and InPower Coaching more to help you bring the best YOU to all your relationships, and bring out the most authentic parts of yourself in the process.
L.S.
Sr. Scientist, Major Manufacturer.

I began relying on Dana's career advice/counseling while planning my exit from 30 years of military service. Dana's insightful feedback was a critical factor enabling my successful transition to a civilian Senior Executive Service (SES) position outside the Department of Defense. As we continued to work together, Dana's perceptive listening skills and ability to convert a client's thoughts to illuminating questions helped me develop and embrace my true passion–pursuing a PhD in Public Policy.
Charting a career path can be as opaque a process for seasoned executives as it is for new graduates–especially in today's world of continual professional growth/re-invention. I found Dana's tremendous understanding of job markets, the job search process and options for matching my skills and goals to where they could make the most impact truly invaluable. All this in addition to good advice Dana provided on succeeding in a leadership capacity both in the Air Force and in the Department of Commerce.
I absolutely recommend Dana's coaching to anyone who knows they can make a greater impact and find a good fit for their skills and talents, but isn't sure where to start or how to negotiate a confusing job market. She'll help you understand where your dreams should take you–then help you make it happen!