Over the past few months, we have been talking about the fluid career, how careers shift and transform into something different, yet related, and how it can help you live into your dream job. Different guests to date have focused on different aspects of the changes:
fear of change
courage to make a change
clearing the old to make room for the new
being curious to explore something new and open to a different way
allowing the world to unfold
embracing opportunities as they come
Today's discussion will be a little different.Andy runs a technical staffing firm and sees the fluid career through a different lens. When I called him to be on the show, he originally declined because he wouldn't be talking about the fluid career in the same positive, hopeful way we have been, encouraging listeners to take that leap and pursue your passions. He pointed out that it's great to go with your passions, but your passions need to pay the rent and afford life.
It's true. You can't make a leap without knowing that you'll land somewhere, somehow. It's great to pursue your baking business, but how will you be paying the rent? Feeding your children? Affording healthcare?
Andy will be sharing many points you will need to consider before you make a leap to pursue your dream. He doesn't claim it's not possible – but before you do it, know what you are getting into and understand the realities around your decision.
What's a fluid career? 
Dana Theus has been observing a new career trend – fluid careers. The average tenure of a job for professionals is 3.5 years. This means that someone could have up to 10-12 jobs in a lifetime and possibly 2-3+ careers. It is freeing, in that it gives people more control to design more work-life balance in their career over time, and anxiety-producing as it can feel less stable if one defines success as "a job that lasts at least 10 years." This fluid employment trend takes into account the growth in both entrepreneurship and the Gig Economy, reductions in employee tenure, increases in employee dissatisfaction and increases in employee turnover.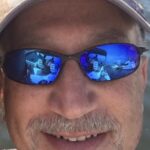 About Andrew Nussbaum
Andy is the co-founder, and current managing partner of AAJ Interactive Technologies.
Andy worked closely with Alan Glenn (the other managing partner at AAJ) at both Bell Atlantic and Tele-TV.  As Senior Director at Tele-TV, Andy relied on his acute diplomatic and technical/business skills to successfully managing not only portions of the business and delivery systems development, but also the tricky communications between the partners' desires, the creative team's "big ideas" and the technical staff's capabilities.
Andy also served as a developer, systems test team leader and senior systems analyst for American Management Systems in their Telecommunications group. His in-depth knowledge of cutting-edge technology and business expertise added unparalleled value to the teams overall capabilities.
Andy has a BS in Computer Science from SUNY Plattsburgh and an MBA/MIS, with honors, from Syracuse University.