Andria Corso, author of Fear to Flow, returns to discuss her book and its connection to fluid careers.
In Fear to Flow, Andria shares her life story to help readers learn how letting go can help them get the life that they really want. It can be scary to let go, but are your feeling fear or experiencing false evidence appearing real? She provides advice and a framework to help you identify your false fears and move through the F.L.O.W. steps of Feeling, Listening, Offering, and Witnessing to emerge flowing with Freedom, Love, Openness, and Wonder.
Dana Theus has been observing a new career trend – fluid careers. The average tenure of a job for professionals is 3.5 years. This means that someone could have up to 10-12 jobs in a lifetime and possibly 2-3+ careers. It is freeing, in that it gives people more control to design more work-life balance in their career over time, and anxiety-producing as it can feel less stable if one defines success as "a job that lasts at least 10 years."  This fluid employment trend takes into account the growth in both entrepreneurship and the Gig Economy, reductions in employee tenure, increases in employee dissatisfaction and increases in employee turnover.
How do these two concepts complement each other? That's what we will be discussing on this call. Here are some questions we'll be discussing:
How can fear hold one back from a fluid career?
How does FLOW complement a fluid career?
How could someone apply the framework in Fear to Flow to a fluid career?
What is "letting go" in the context of a career? How does "letting go" benefit the fluid career model?
What are your experiences with a fluid career? How about learning how to flow through life?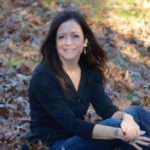 Andria Corso is an award-winning Life and Leadership Coach with over 20 years' experience working with clients to develop leadership skills, develop themselves, advance their careers and businesses, and create whole-life success. She is currently the owner of AndriaCorso & Co., a life and leadership coaching firm specializing in helping individuals reach their highest potential.
Andria is also a blogger for The Huffington Post and the bestselling author of Fear to Flow: How to Give Up Your Struggle and Allow Life to Unfold Perfectly. This is her third book and is about how to stop allowing false fears to control you and instead, step into living in the Divine flow of life.  To connect with and learn more about Andria, please visit http://andriacorso.com
Want to share your experience with a fluid career? Take our survey. 
Join Us Live!
There are 2 ways to join us live in the conversation:
1. Participate online
2. Call in/audio only:
Dial: +1 408 638 0968 (US Toll) or +1 646 558 8656 (US Toll)
(View international numbers)
TECHNICAL NOTE: We use a video meeting and webinar service called ZOOM to bring you – live! – into our weekly talkshow via audio, video and/or chat. To participate you'll need to download a small applet to your PC. The downloaded app only takes a few seconds to load and is secure. Learn more about Zoom's security features.
Miss a Coffee Break or Want to Keep Talking?
Keep the conversation going in our Coffee Break Talk Show Forums.