Our professionally moderated career coaching discussions support your quest to find your career superpowers and help you chart your next move.
Do you ever wonder:
Why was I passed over for promotion?
What's holding me back from running a high-performance team?
How could I be better at influencing others?
Where do I go from here and how do I get there?
Sometimes we need objective career advice to achieve our goals. In this forum, career coaches moderate discussions and provide advice to help you get the career satisfaction you deserve. Drop in on your coffee break any time!
Talk about career transitions or work advice. This forum is a safe place to share your career frustrations, curiosities and successes.
To participate in the forum, you need to be a Career Coaching Subscriber.
Subscribe to receive email notifications when people post!
Get involved in the conversation: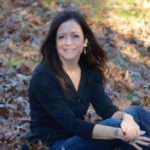 Ready to Jump the (Toxic) Ship? What You Need to Know to Go Out on Your Own….
Moderated by: Andria Corso, executive coach & author Letting Go of the Status Quo
How do you become qualified for an executive/CXO position?
Moderated by: Dana Theus, executive coach, President & CEO of InPower Coaching
Career Coaching: Resume vs LinkedIn?
Moderated by: Valerie McMurray, ACC, BCC, executive coach & HR Consultant
Participate in the conversations
Looking for the Member-only Career Transition Forums?
Included in the Career Coaching subscription:
Access to Career Coaching Forums
Career & Leadership Coaching quizzes, eBooks & more
Events: Webinars & Coaching Calls