How to Deal with Difficult People
& Stress at Work
Don't risk your career success, learn lifelong lessons instead
Your Career Health
Under Stress:
AT-RISK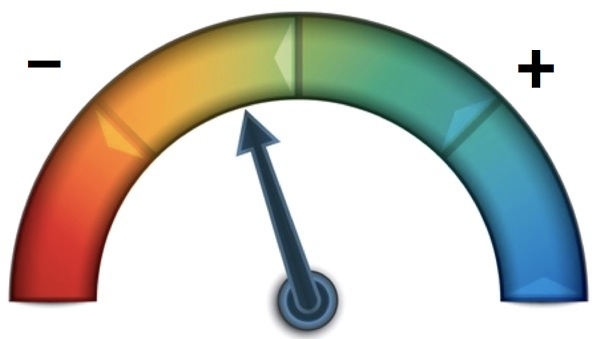 Career Health Risks When
Dealing With Stress and Difficult People/Situations
at Work
Your time and energy spent with workplace stress are eroding your well-being. With your energy exhausted by bullies and/or difficult people life's joys are dampened, diminishing what you bring to family and friends
The workplace challenges that can too-easily overwhelm you are reinforcing ineffectual productivity and communications habits, and you're missing golden opportunities to turn this situation to your advantage
You're in danger of getting stuck in a downward spiral and sidelined in your career progress by worry at work and–more importantly–worry that you're the problem (and when you learn good habits, you're definitely not!)
You may not be in a career-life crisis yet, but you are closer than you think unless you act soon
How Can You Use Your Workplace Stress to Help You
Create Career Opportunities and Build Healthy Lifelong Habits?
Your #1 vulnerability in a stressful work environment is that you can easily miss this GOLDEN OPPORTUNITY to learn the emotional intelligence skills that will help you build influence and credibility at work while also managing your work-life balance issues more successfully.
How
Not
To Let Difficult Personalities and Stress at Work
Ruin Your Career and Life
LOOK INSIDE FIRST
Because you're human, your unconscious reactions to stress and dealing with difficult people interrupt your productivity and make "turning the other cheek" challenging because they keep tripping your "fight or flight" responses. But you can learn to manage your triggers!
BE THE CHANGE
When you start managing your own stress, authentically and genuinely, your most difficult relationships (all of them!) begin to shift immediately, making room for you to make a greater contribution – and for joy.
TAP YOUR RIGHT BRAIN
Even in our overly-analytical world, your intuitive, creative–and even emotional!–brain can come to your rescue quickly and easily when you learn simple strategies to automatically prioritize for productivity, even in the midst of chaos!
Top 2 Mistakes to Avoid
MISTAKE #1
The worst thing you can do when you're feeling stressed on the job is complain–even privately. You'll come across as negative and can unwittingly contribute to unhelpful gossip, both of which degrades your personal brand. But don't bottle it up, either!
MISTAKE #2
The second worst thing you can do is nothing. When you fail to take action addressing the risks of stress, exhausting relationships and overwhelm,
you are letting great opportunities to develop lifelong strategies for stress management and work-life balance pass you by
To avoid these mistakes (and others), take the INpowered path and use this challenging situation to take charge of own emotional wellbeing, improve your productivity, deal easily with difficult people and give your personal brand a boost. It may feel like you don't have time for self-improvement, but we guarantee you that now's the perfect time!
For 3 more mistakes to avoid, and actions you can take right now to tap these GOLDEN OPPORTUNITIES,
download your free Career-Life Balance & Wellness Checklist below!
Turn Today's Workplace Challenges into a Lifelong Solution
to Stress, Overwhelm and Difficult People!
Dana has guided hundreds of people step-by-step through making their most difficult time at work
a turning point to health, wellness and career success!
She knows for a fact: your dream of work-life satisfaction is more than just a dream!