Maybe, Kinda, Thinking About a New Job?
Career Planning Tips & Mistakes to Avoid
Career Health when Ambivalent
about Your Job: DECLINING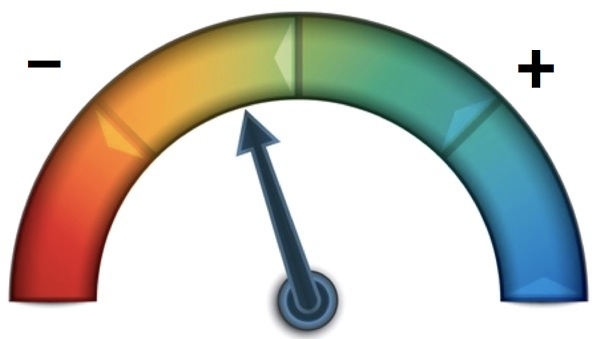 Dangers of Career Restlessness
When you're not comfortable in your current work status and situation, your professional competitiveness and reputation are in danger of stagnating
Your neutral-to-ambivalent feelings about your job (or job search) can lead you to complacency, letting career opportunities slip past you every day
You're in danger of letting too much time go by and finding that you've lost your competitive edge in the job market
You're not in career crisis yet, but you could be soon if you don't act
What can you do to improve your Career Health?
Your #1 vulnerability in maintaining your Career Health — until you get more serious about your job search — is maintaining your competitive edge in the hidden job market.
Prescription to Stop Your
Career Health Decline
GET SMART
Do some career planning. Hiring requirements are changing all the time. Do your homework so you know how to stay competitive! This is equally important whether looking for a promotion or a new job.
BE STRATEGIC
Tap the hidden job market to learn more about your value. There are thousands of positions not yet posted on the internet. Retool your LinkedIn profile with the career objective, keywords and differentiators that will bring recruiters to you so you can move when the time is right.
TAKE YOUR TIME, BUT ACT
It's fine to use your current job as a springboard or enjoy some time off between jobs. But be methodical in positioning yourself for your ideal job by proactively exploring the hidden job market now so you know your options and don't act impulsively when the offers find you.
Top 2 Mistakes to Avoid
MISTAKE #1
The worst thing you can do when a job search in your future is start complaining or update your resume and start blasting your network with it to find "low hanging fruit." You're likely to come across unserious or desperate, which degrades your personal brand.
You're not desperate so don't act like it!
MISTAKE #2
The second worst thing you can do is nothing. When you fail to take action in declining career health,
you are letting great opportunities in the hidden job market pass you by, and losing your competitive edge.
To avoid these mistakes (and others), take the INpowered path and focus on staying competitive and attracting opportunities in the hidden job market to explore your options and decide on your best move before you feel desperate for a change. You're starting to day-dream about your future in a new job you love. Put away the day-dreams and take action to position yourself so the right job finds you at the right time. Start by directing your dreams on an INpowered journey to walk a positive, excitement-fueled path forward. The perfect job — just right for you right now — IS out there waiting for you! Help it find you!
Get 3 more mistakes to avoid, and actions you can take right now to tap the treasures of the hidden job market,
download your free Career Wellness Checklist below!
Avoid Career Stagnation
Tap the Hidden Job Market & Start Career Planning
Dana has guided hundreds of people step-by-step through their career transitions in 6 months (or less!)
She knows for a fact: your dream job is more than just a dream!