High-Potential Community
Take High-Road Coaching Shortcuts to Success!
hosted by InPower Coaching
Frustrated that others don't recognize your potential? Wondering how to find a job where you feel valued?
You DO have more potential than your boss or co-workers see. When you learn InPower techniques to activate your higher potential and shine, others will see it too.
The journey to ensure others see your potential can be confusing and frustrating. Let us help you unlock your highest potential faster and easier with High-Road coaching shortcuts to success.
I see your higher potential and I can help you see it, too. ~Dana Theus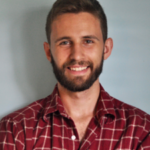 A..P. Financial Analyst
InPower Coaching helped me find my dream job, and move to a new city, in less than 60 days!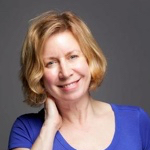 L. H. Marketing Manager
I struggled with leading change, but with Dana's InPower help I am now influencing people in my company.
D.C. Regional Manager
This program is a gift. I am really appreciating all of it!
Login or Register below to access the resources below
Monthly Goal Calls & Online Lessons
stay focused & get personal support
What short-term goals will lead to long-term success? How should I handle a difficult boss? When should I go for a promotion? Can I prepare for a layoff before it happens? Is now a good time to ask for flextime?
Bring your questions to our monthly coaching sessions and online forums.
Online videos and worksheets available 24/7
UPCOMING EVENTS:
Goal Calls: Sept 6 , 2018 – 12pm to 1pm
Call in for a coaching goal-setting session and Coach Q&A about workplace and career situations
Group Coaching Call:
Next Group Coaching Topic:
Keeping Yourself & Others Accountable
Sept 19, 2018 – 12pm to 1pm Eastern
Login or Register below to add to your calendar
Buzzword Videos
Quick lessons to develop business acumen & shine
Every day there are new ideas out there in the business and human capital space that can give you a competitive edge These ideas are more than buzzwords, and they encapsulate some of the most powerful concepts and ideas in business today. Watch them to learn why everyone is talking about these topics and learn how to use them to future-proof your career!
The first one is free!
Upskill Lessons
LEARN the PEOPLE skills to stay competitive
To stay a step ahead of market disruptions in your career, you need to become a productivity genius and master people skills (the things that can't be automated!) These webinars and downloadable worksheets will help you hone your competitive edge.
Available to Members only
HIGH POTENTIAL FORUMS
Join other successful and aspiring leaders determined to excel in their careers and make a difference, just like you!
Share successes and questions with your peers for support and community. Get personal support from Executive Coach Dana Theus on your questions and concerns.
Login or Register below to participate
Buzzwords You Need To Know
Short videos, advice & resource links to help you show your business acumen and shine. view all
Upskilling Webinar & Tools
Recorded webinar discussions to help you unlock your power to grow, lead others and position yourself for tomorrow. view all
In-Depth Career Transition Development Tools
Videos, Worksheets and Member Forums to help you unlock career secrets to finding purposeful work
where you are valued for more than just your talents and skills. view all
In-Depth Leadership Development Tools
Videos, Worksheets and Member Forums to help you authentically manage career-life stress,
lead with purpose, engage your team and influence others. view all
BECOME A MEMBER
Choose your subscription level below. Unsubscribe at any time. All subscriptions come with a 100% money-back guarantee if canceled within 7 days.
career & Leadership success
unlimited member
---
Access everything you need to achieve your highest potential in your career, your business and life. Participate in all GROW and PRO monthly calls, Buzzword worksheets, Upskill Lessons PLUS gain access to 13 modules of in-depth Career and Leadership Lessons (43 Videos and 85 Workbooks). BONUS: personal Executive Coaching advice from Dana Theus on developing a Personal Development Plan VALUE: $1,545
---
Join our Facebook Group
Work/Life Safe Harbor
Rest  |  Laugh  |  Learn

Join our LinkedIn Group
Future-proofed: Your Career in the Age of Change
Reinventing ourselves and staying competitive in an quickly evolving job market

Already a member? Log in to your account below
Need access to the materials above?