2018 Schedule of Member Events
Unlock Your Power to Succeed
We have two personal coaching events per month for members. Put these sessions on your calendar now!
be sure to whitelist our emails by putting us in your contact list so you always get the reminders
Take the high-road shortcut to success by staying focused on what matters most.
Jump on monthly 

Goal Calls

for support and focus as you grow quickly into your personal vision of success. We'll help you unlock the secret to accelerated success by helping you refresh your goals and intentions as they evolve.
Monthly webinar

group coaching calls

on career and leadership topics add skills and knowledge to your personal brand just-in-time in bite-sized bits.
Login or Register below to access call-in information & add-to-calendar links
UPCOMING EVENTS
STAY FOCUSED & GET PERSONAL SUPPORT
Goal Call: Sept 5, 2018 – 12pm to 1pm
Call in to for a quick coaching goal-setting session and career and workplace Q&A with Coach Dana
Group Coaching Topic:
Keeping Yourself & Others Accountable
Sept 19, 2018 – 12pm to 1pm Eastern
Goal Calls
Monthly open topic discussion with dana theus
What goals will help me get where I want to go? How do I ask for a promotion? Should I quit or fix my toxic team? How can I give feedback to my toxic boss?
Every month, Coach Dana will talk you through goal-setting for the month ahead. Call participants can ask for coaching advice regarding anything: get career advice, management tips, even insights into how to manage office politics and client relations.
1st Wednesday of every month
12pm-1pm Eastern
Group Coaching Topics
Personal development sessions
Each month Coach Dana will present a short video topic to help you develop yourself as a leader in your career. After bringing you up to speed, she opens the discussion to the group and you can get the tools you need to integrate these lessons into your life and career.
Video participation supported from every device.
See Schedule below
80% of Success is Focus
Put these sessions on your calendar now and be sure to whitelist our emails by putting us in your contact list so you always get the reminders
Goal Calls with Coach Dana
Open Calls – Ask anything!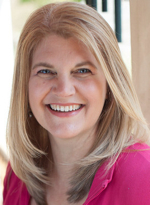 Dana Theus
Executive & Career coach
Call in for a short goal-setting session with Coach Dana. You may also ask advice about workplace, career, promotion, job search and work-life balance issues. Get advice about your job, your boss, your coworkers, your next job and anything else you'd like some coaching to help you with! To preserve anonymity these calls are not recorded.
WHEN: First Wednesday of every month – 12pm to 1pm Eastern
Login or Register below to view call-in numbers
Group Coaching Calls
15 minute video presentations followed by open discussion
WHEN: 12pm – 1pm Eastern
Login or Register below for call-in information.
DATE
Topic
Calendar link/ Recording Links
January 17

Career Planning for the Year Ahead

– How to focus your career intention for 2018
Unrecorded Group Coaching Session
February 21

Interview Tips For Making A Good Hire

– Tips to use, and pitfalls to avoid, when hiring new staff
March 21

Leading vs. Managing in the Age of Automation

– How jobs are changing as automation augments the workforce, with a focus on the roles of manager and leader.

April 18

Gendered Communication & How To Take Advantage of It

– Learn key differences between the male and female gender communications patterns and how to use your own gender to your advantage.

May 16

How to Use LinkedIn More Effectively

–  Learn some tips and tricks for using LinkedIn to build your personal brand and develop and cultivate your professional network.

June 20

"Agile" Thinking for Leaders

– Explore the new group dynamics and opportunities that the Agile technology development movement is bringing into technology and non-technology teams.

July   18

Negotiation Tips

– Learn the myths about negotiation it's time to put aside.
September 19

Keeping Yourself & Others Accountable

– Explore the true nature of accountability and strategies to help others stay accountable even when you're in charge.
October 17

Why People "Hate Change" and How It Can Hurt your Career

– Explore the myths and realities of creating change. We'll look at the importance of change resilience to your career and how other's inability to change can quickly become your problem.
November 14

Managing Priorities Under Pressure

– How prioritization can reduce your stress and chunking time can help you make the
Already a member? Log in to your account to access call-in information above.
Reset password.
Need access to the materials above?
Return to HI_PO Community homepage