InPower Coaching Community
activate your highest potential with unlimited site access
and monthly group coaching calls
Seeking new professional opportunities?
Get the job or promotion you deserve
Need more productivity with less stress?
Let go of triggers and overwhelm
Want to feel valued at work?
Become recognized for who you are, and what you do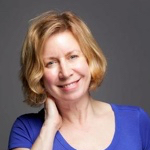 L.H.
Marketing Manager
I struggled with leading change, but with Dana's InPower help I am now influencing people in my company.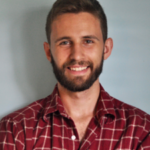 A.P.
Financial Coach
InPower Coaching helped me find my dream job, and move to a new city, in less than 60 days!
D.C.
Regional Manager
This program is a gift. I am really appreciating all of it!
Take the High-Road to Your Highest Potential
Rising to higher levels of success requires learning lessons that are hard for your boss and mentors to teach. Stop trying to learn "the hard way." Let us give you coaching shortcuts that unlock your higher potential to lead and manage for the win-win.
High Potential Management Practices
Learn how to engage in healthy conflict, negotiate buy-in for change and empower others for greater team success
Leadership Soft Skills
Learn how to transform stress into productivity, communicate with clarity and expand your inherent emotional intelligence to create strong and supportive relationships
Personal Branding
Access powerful tools to communicate your value, build your network into a career asset and influence others through thought leadership
Career Planning & Transition
Set a career intention that positions you for what's next and when you're in the job search, access tools to help you research your dream job, develop a strong resume/LinkedIn profile, interview and negotiate the offer you deserve
COMMUNITY FEATURES
Focus on development objectives with coach support
Group accountability calls support you
Email reminders help you stay accountable to yourself
GOAL CALLS
ACTIVATE YOUR POWER TO FOCUS
Monthly Goal Calls and email check-ins help you stay focused
on your goals, motivated and moving forward.
With the InPower community on your side, you won't let day-to-day
distractions derail your progress towards success.
Included with all subscriptions
BUZZWORDS
ACTIVATE YOUR POWER TO SHINE
Discover how the newest business ideas and trends impact you and your career field. These mini-lessons help you develop business acumen and communicate strategically. They encapsulate some of the most powerful concepts in business today and help you integrate them into your own leadership and career plan.
Apply current trends to your career
Short videos, brief readings, links and 1 page worksheets
Management Skills Toolbox
Communication Skills Upgrades
Career Development & Leader Self-Care Tools
UPSKILLING
ACTIVATE YOUR POWER TO SUCCEED
The future of work is changing your work!
Don't get stuck in today. Explore these high-road coaching shortcut lessons to upgrade your skills and stay ahead of disruptions in your career field.
CAREER PLANNING & TRANSITION
ACTIVATE YOUR POWER TO SUCCEED
Do you want 'a job' or success? Use your career transition to explore your higher potential and greater purpose.  These five powerful career modules can help you navigate a job transition from start to finish, and give you on-demand resources when you get a lucky interview. Also available for individual purchase.
Included with unlimited subscriptions
Put a shine on your LinkedIn Profile & Resume
Ace your interview & negotiate an awesome package
Productivity & Emotional Intelligence
Communications & Conflict Management
Personal Branding & Transformational Leadership
LEADERSHIP
ACTIVATE YOUR POWER TO SERVE
Unlock leadership secrets to authentically manage stress, lead with purpose, engage your team and influence others. Discover your full leadership potential with tools for leader self-care, communications, conflict management, personal branding, empowering goal-setting and more. Also available for individual purchase.
Included with unlimited subscriptions
MEMBER WEBINARS & FORUMS
YOU'RE NOT ALONE
Your friends and family are not always there to provide you the best career advice, and mentors can only help you so far. Join a peer group of high-potentials like you who are striving to be their best selves at work and unlock their powers of success just like you are. Coach-moderated discussions give you that extra bit of support right when you need it.
Included with all subscriptions
Coach input whenever you need it
Learn what your peers think
Share your wisdom and experience
SUBSCRIBE NOW!
Choose your subscription level below. Unsubscribe at any time. All subscriptions come with a 100% money-back guarantee if canceled within 7 days.
career & Leadership success
unlimited member
---
Access everything you need to achieve your highest potential in your career, your business and life. Participate in all GROW and PRO monthly calls, Buzzword worksheets, Upskill Lessons PLUS gain access to 13 modules of in-depth Career and Leadership Lessons (43 Videos and 85 Workbooks). BONUS: personal Executive Coaching advice from Dana Theus on developing a Personal Development Plan
VALUE: $1,545
---
Interested in VIP 1-on-1 Coaching
and

Online Membership? Get both!
VIP High Potential Package: Personal Coaching PLUS Group Coaching & Online Support
VIP 1-on-1 Coaching 
[3 sessions]
Get a link to Dana's calendar to schedule personal, one-on-one time in 30-60 minute sessions with all the benefits of VIP one-on-one coaching. In your first session, Dana will help you focus on your goals and give you assignments to start your journey. Subsequently, she will provide focused advice and guide you to more resources and tools. Whenever you need personal support, Dana is there!
PLUS
Unlimited
High Potential Community Membership
Receive inviations to  all Goal Calls and monthly group coaching webinars. Gain unlimited access to coach-moderated  member forums, buzzword videos, upskilling lessons and 43 videos, 85 workbooks of career and leadership coaching.
Package Value – $2,332
I started working with Dana several years ago when I was seeking strategies to improve some challenging working relationships. The InPower community has been a life line for me, helping me through tough times and giving me support as I got a promotion and prepared for a more demanding role. Dana uses the monthly calls effectively to provide helpful tools and information, and personal support. This approach of call-ins and online tools, gives me an opportunity to participate in both group discussions and individual learning. Dana's InPower Coaching community is just that, a community with people who are positive and motivated to learn and grow. I find listening to others perspective helpful and have learned from them as well. I've joined several of her classes for more intense learning and found them to be truly transformative, providing me with various tools I can use right away and can fall back on when faced with a new challenge. I find taking time to connect with InPower helps me stay focused and energizes me.
Jacquelynne Voss
Project Manager, Oshkosh Defense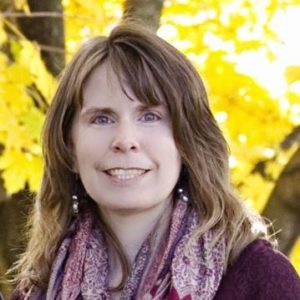 Dana Theus
InPower Coaching
"I can't wait to begin supporting you in future-proofing yourself and your career. I'm here to support you personally and because this material is tested with hundreds of my clients, I am confident you'll find material to help you with the career challenges you face today, and well into the future. I can't wait to meet you and learn more about the possibilities you see in your future and help you get there at the pace that's right for you, your family and your lifestyle."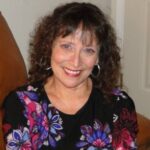 Alyssa H.
Privately held international health logistics organization
"InPower Coaching's career transition program was exactly what I needed when I found out I was getting laid off. The program lowered my stress overall through a difficult time. I love my new job. It's exactly what I want and I can't thank InPower Coaching enough for helping me get it!"
D.C. – Regional Manager
"This program is a gift, I wish that I would have had this in my former company, where most of the focus was on the outcome, timelines and trying to convince people to agree…the experience, stress and dealing with all of the wild cards, team members and myself would have been so much better had I been equipped with the concepts covered in these materials. I am really appreciating all of it!"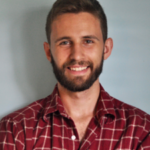 A.P. – Financial Coach
"Following InPower Coaching's advice to narrow my job search to focus on exactly what I wanted to do–and where I wanted to live–helped me find my 'perfect job' with surprising results. Sixty days after starting my search, I reported to work in a new city. I couldn't be happier and love the new life I'm building here."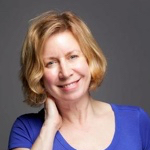 L.H. – Marketing Manager (food industry)
"As a professional charting a new course, I struggled with making change and getting buy-in in a field that constantly requires it. While working with InPower Coaching, I learned how to communicate and gain alignment with myself and others. Armed with these new strategies, I'm already seeing more engagement with others in the company, and I am seeing early success in leading others to take ownership in the change process."
Questions? Contact us!