How to Become a Transformational Leader
Achieve a Triple-Bottom-Line:
Personal Career Growth, Employee Engagement & Business Results
Career Health when Aspiring
to Leadership:
IMPROVING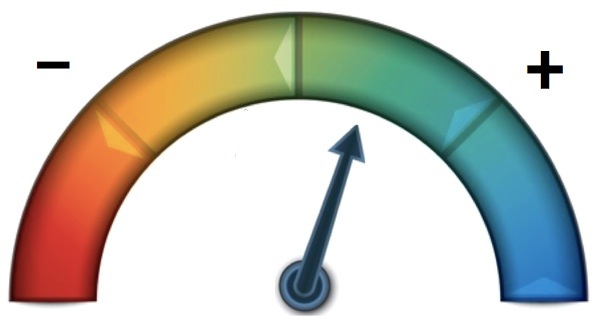 Challenges on the Journey to Becoming a Transformational Leader
To scale your impact as you rise to higher levels of leadership you must master the ability to empower your team at the same time that you hold them accountable. You need to become skilled at the fine art of coaching them to their greatest potential while maintaining control over their output.
Even with good role models, too many unaware leaders in your fast-paced world are teaching you bad leadership habits and you're unwittingly passing them on to your team when you struggle to manage change and overwhelm.
To achieve great results by leading others you need to build career- and life-long stress management and communication habits that give you enough personal capacity to live up to your own potential
Without a solid plan and accountability partner to help you continually invest in your ability to bring out the best in your team, it's easy to succumb to a short-term focus on your job and fail to invest in building your leadership skills and personal brand for career success
How Can You Step Up to
Your Transformational Leadership Potential?
Your #1 vulnerability in becoming a transformational leader is losing perspective on what's possible and falling into old do-it-yourself habits instead of developing
authentic-to-you new strategies to empower your team.
Prescription to Become A Transformational Leader
LEARN GOOD HABITS NOW
Even when the business culture around you encourages an unhealthy focus on the success-at-any-price, learn the healthy stress management and interpersonal communications skills that will engage others in helping you succeed.
GAIN THE CONFIDENCE TO LET GO
Your impact doesn't scale unless you learn to let go of the need to be the hero and empower your team to find success on their own terms, while also maintaining your confidence to guide and lead them.
MASTER GROUP DYNAMICS
To create success on a larger scale you must master the interpersonal dynamics that align your team so they can focus their energies on complex solutions to stubborn and intricate problems, instead of falling into conflict and stress.
Top 2 Mistakes to Avoid
MISTAKE #1
The worst thing you can do when you're setting out on a transformational leadership journey is assume that your team's success makes you a leader. Transformational leadership is only one of many strategies to achieve success.
MISTAKE #2
The second worst thing you can do is "just" do your job really well. When you simply do your job
without making the effort to learn how to do your job in transformational ways you will eventually reach the limits of your personal ability to produce results and your career will stall (a.k.a. The Peter Principle).
To avoid these mistakes (and others), take the INpowered path and become a transformational leader by transforming yourself and the way you approach personal and group success. This isn't a path you can walk alone, so let us help you!
For 3 more mistakes to avoid, and actions you can take right now to tap the power of transformation in your career, download the
1 page Guide to Transformational Leadership below!
Tap the Power of Transformation to
Become a Transformational Leader
Dana has guided hundreds of people step-by-step through their their journey to transformational leadership
She knows for a fact: your dream of helping your team live up to their potential is more than just a dream!