How to Look for a Job
Links to the Top 50 Job Boards below
Your career wellness during a
job search: AT-RISK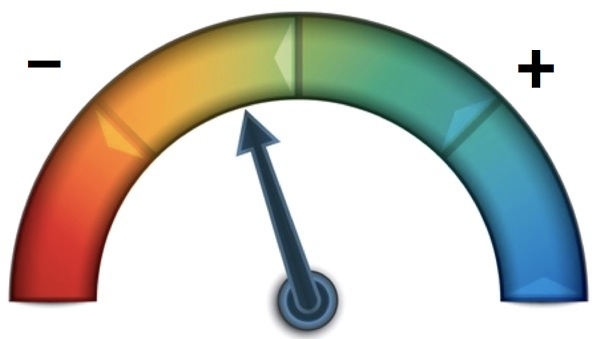 Risk Factors For Your Job Search
If you're like most job seekers looking on the Internet for open positions, you're likely to miss out on the majority of job openings that aren't listed anywhere yet, leaving you to sift through the jobs nobody wanted
Uncomfortable and negative feelings about your current situation can lead you to project desperation and a lack of confidence, both of which will hurt you while networking and interviewing.
Uncertainty about what you want leads to unproductive or time-wasted networking, resume submission and interviews that put your new job farther into the future at best, and position you for the wrong kind of job at worst.
A job search–even if you're currently employed–is an exciting, but challenging time where you are more likely to let stress and distraction make you act impulsively, ending up with a(nother) job you hate.
What Can You do to
Improve your Chances of Getting A Great Job?
Your #1 vulnerability while looking for a new job is in
wasting your time and energy applying for the wrong jobs out of desperation
instead of tapping the hidden job market for the job you really want.
How to Get Your Dream Job
As Quickly As Possible
NARROW YOUR FOCUS
It's tempting to apply to many jobs, but this wastes your energy and can make you look confused to recruiters (they talk!) Your chances of success go up immediately when you narrow your focus to the right job for you.
BE STRATEGIC
Tap the hidden job market instead of staying up late scrolling through job sites. Retool your LinkedIn profile with the career objective, keywords and differentiators that will attract recruiters to tell you about jobs you won't find on the Internet.
GO SLOW TO GO FAST
Researching your ideal job, networking and positioning yourself well on LinkedIn can feel like you're wasting your time too, but it will help you skip many steps in the job search and bring you much closer to your perfect job, much faster!
Top 2 Mistakes to Avoid
MISTAKE #1
The worst thing you can do when you're feeling urgent in your job search is spend the majority of your time applying to job listings on the Internet. The best jobs may never be listed, so most of your time should be spent finding your perfect job in the hidden job market.
MISTAKE #2
The second worst thing you can do is start applying for every job that looks interesting. Recruiters compare notes and they can tell when you're unfocused, so applying willy-nilly wastes their time and yours.
To avoid these mistakes (and others), take the INpowered path to prepare yourself to navigates the hidden job market so you can spend your time and energy efficiently and focusing on getting your dream job. You don't have any time to waste, if you want a job within 6 months (or sooner!) get laser-focused on your ideal job and how to find it. The perfect job — just right for you right now — IS out there waiting for you in the hidden job market!
For 3 more mistakes to avoid, a list of the Top 50 Job Search sites and instructions on how to tap the treasures of the hidden job market, download your free tips below!
Start Your New Job in 6 months (or less!)
Get links to the Top 50 Job Search sites and Instructions on
How to Tap the Hidden Job Market.
Dana has guided hundreds of people step-by-step through their career transitions in 6 months (or less!)
She knows for a fact: your dream job is more than just a dream!