How to Build Your Personal Brand
Positioning Yourself for Long-Term Success
Career Health
Focused on Success:
IMPROVING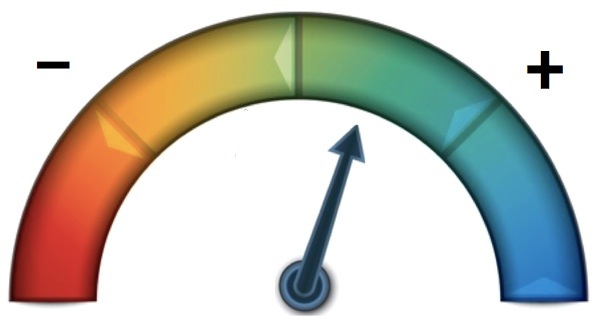 Challenges in Building a Strong Personal Brand Reputation for a Promotion or Future Job
Intentionally developing your personal brand is an excellent investment to help you advance more rapidly, but it takes time and a personal commitment because investing in your personal brand is an "overhead" activity, outside the day-to-day work your employer expects
The professional network where you want your reputation to be known in the future is often not the network you have built over time, requiring you to invest energy in establish new connections with people you don't know yet
Reputations are not built by people who play it safe, which means you need to be comfortable in your stretch zone, and this is inherently uncomfortable, unless you have built the skills to thrive there
You have no time to waste, reputations are built over time and every moment you wait means lost opportunities to gain exposure are passing you by
What Should You Do NOW to
Invest in Your Personal Brand?
Your #1 vulnerability in building a personal brand that strongly positions you as a valuable candidate for exciting future opportunities is
becoming distracted by the demands of the day-to-day.
Prescription to Establish A Personal Brand-Building Practice
COMMIT
Distractions lie around every turn, at work and in life, so commit to do ONE thing every week that builds your personal brand and reputation.
GET OUT OF YOUR OWN WAY
If you don't have the personal brand reputation you want, there could be a reason. Whatever you've done to date hasn't gotten you where you want to go, so look honestly at what you're doing, and how much time and energy you're investing, and decide to make a change.
TAKE YOUR TIME, BUT ACT NOW
There's no time or energy to waste, so build a personal development plan to focus on the actions that give you the greatest leverage, like improving targeted leadership skills, learning to be a thought leader and expanding your network strategically.
Top 2 Mistakes to Avoid
MISTAKE #1
The worst thing you can do when you have an intention to build your personal brand reputation is to confuse networking with your network. When networking for personal brand reputation, your objective is to strategically expand your network into a powerful business asset and use it to gain personal brand-building opportunities.
MISTAKE #2
The second worst thing you can do when you have an intention to build your personal brand reputation is update your LinkedIn profile, and think you're done. Your profile should be accurate, future-focused, and designed to support your personal brand-building and networking goals.
To avoid these mistakes (and others), take the INpowered path and start exploring your authentic personal brand with guidance and support. Be thoughtful about what an upgraded reputation can give you, and how pursuing it can affect (or be affected by) your work-life balance and then invest strategically and judiciously in doing the things that are most likely to position you for the future you want.
For 3 more mistakes to avoid, and actions you can take right now to start a Personal Brand-Buidling practice,
download your free Personal Brand Checklist below!
Position Yourself for the Right Kind of Success




Download Your Personal Building Checklist
Dana has guided hundreds of people step-by-step through the process of building their personal brand
She knows for a fact: your dream of becoming well known for your strengths is more than just a dream!