InPower Coaching builds on its deep and rich selection of multimedia leadership development programs to create an ever-expanding selection of coach-moderated Group Coaching programs and self-guided learning tracks.
We help leaders develop adaptive leadership identities & mindsets, giving them the transformational personal benefits of executive coaching within the parameters of your training budget.
Programs for Individual Contributors, Managers, Leaders & Executives
Everyone benefits from the essential emotional intelligence skills to help you
master emotional and intellectual energy,
blend work-life goals to achieve career satisfaction and
practice authentic communication to build strong and trusting relationships.
InPower Coaching's leadership development programs are designed to support everyone at every level in creating their own leadership presence by learning the essential skills for intra- and inter-personal communications and relationship management.
View Personal Mastery & Communication Programs
Programs for Senior Leaders & Executives
Leading at a senior level requires sophisticated interpersonal skills that
leverage a deep understanding of group dynamics
facilitate stakeholder motivation and enrollment and
steward an empowering organizational culture
InPower Coaching's executive coaching programs are designed to support senior leaders and executives in mastering the dynamics of organizational change by inspiring them to develop their authentic transformational leadership style to intentionally shape the organizational culture.
View Change Leadership & Cultural Stewardship Programs
InPower leaders are an organizational asset in guiding your business through uncertainty and change as well as proactively building a healthy organizational culture. Invest in them to increase your stakeholder value.
Free with All Subscriptions: Personal Mastery for Productivity (6 week program)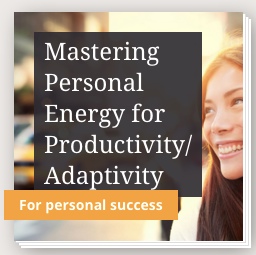 Learn techniques to manage your emotional ups and downs and reduce stress while getting more done. Live and work every day from a place of personal power. Coach moderated group coaching program. Scheduled for your team or on-demand for self-study, free for all members.