Career Transition & Outplacement Coaching for Separating Employees with Heart
Involuntary employment transitions are challenging for everyone but they offer laid off employees meaningful opportunities for personal growth and career development. Show your appreciation for their service with support to help them find their next amazing opportunity.
When the business plan calls for separating employees, you want an outplacement coaching strategy that supports all the affected staff and is cost-effective so you can continue to invest in ensuring the business they're leaving behind is successful. You owe it to the employees being terminated through no fault of their own help in transitioning to new opportunities because it's the right thing to do and because it's a critical element of maintaining your employer brand reputation.:
Your 100% Outplacement Solution
Offer
all

  employees a comprehensive, self-service outplacement coaching service to help them transition smoothly to new employment or a new life phase.
Give everyone support that's easy-to-access and affordable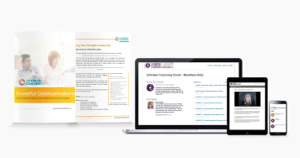 Choose between company- or InPower Coaching branded websites for your terminating employees.
Self-Serve Tools
Reinforce your employer brand or gift participants with a one-year membership to InPower Coaching
Online: Internet accessible 24/7
 Multi-media: Each module includes video, text and worksheet materials
 Multi-device: Phones, tablets and PCs.
InPower Coaching's career transition program was exactly what I needed when I found out I was getting laid off. The program helped me believe that I could get my dream job, so I didn't just say "yes" to the first offer. The worksheets and videos helped me research my "perfect" dream job, update my LinkedIn and ask better questions in the interview. The program gave me the confidence to negotiate a better offer and it lowered my stress overall through a difficult time. I love my new job. It's exactly what I want and I can't thank InPower Coaching enough for helping me get it!
– A.H. – global healthcare manager
Affordable
You pay a simple flat fee for all affected employees to participate in any of the following program formats that you choose:
An online resource library of worksheets
Webinars and online workshops
In-person workshops
One-on-One coaching
Career Transition & Outplacement Topic Areas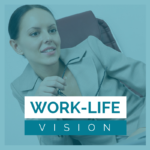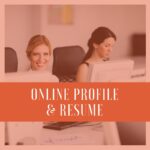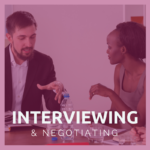 "This are excellent worksheets. I came to some very powerful realizations, that helped clear up some of the options I have been considering and helped me resolve into one focused goal for my job search." M.N. – privately held health logistics organization

"I was on an international development project last year that was in the process of closing out.  InPower Coaching held several workshops not on just resume and cover letter writing, but about how I really wanted to further my career, despite this setback. This was complemented with the online platform, which allowed me to really take a deep dive into how to think during this transition. I made the decision to change career paths and I am now in the process of applying to graduate school for a degree in cybersecurity policy while pursuing IT certifications to make this shift. I couldn't have made this leap without the help of InPower Coaching." – Jared Stancombe, University Research Company
If you would you like to review a syllabus on any of the courses above or arrange a demo presentation of our career transition and outplacement coaching services, please contact us at "Inquiry (at) InPowerCoaching (dot) com" or call us at the following number "458 (dash) 202 (dash) 1107".
DOWNLOAD: Career Transition & Outplacement flyer (PDF)