Speak your truth. We'll hear that expression, understand what we need to do, but sometimes, we simply don't do it. It's hard to speak your truth, to speak what's on your mind, to ask for what's rightly yours. There are a number of posts at InPower Women that addresses this. Say what you want with confidence – you'll be pleasantly surprised by the results.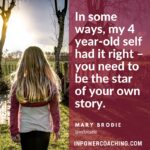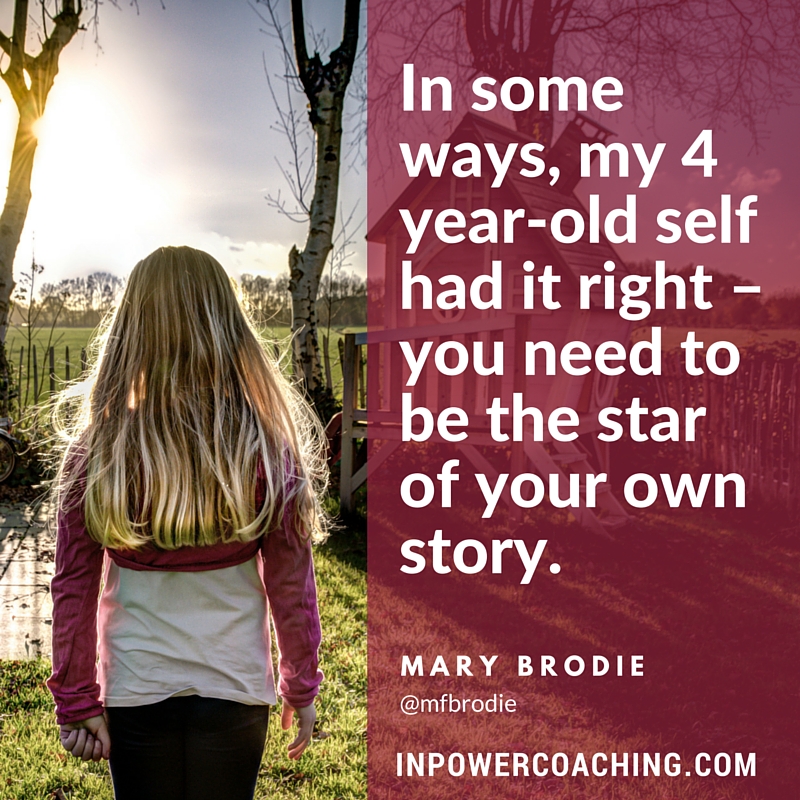 Live Your Own Fairy Tale by Negotiating Your Own Value
Mary Brodie
However, he was right about the princess stories and the "Cinderella Complex." Those tales tell the same story – a woman finds someone to take care of her after a prince deems her worthy.
Today, we are more aware of this subconscious tendency for being saved, and most dating coaches advise us how to avoid it.
But I sometimes wonder, does our desire to be saved go deeper into areas like employment and the pay gap?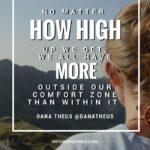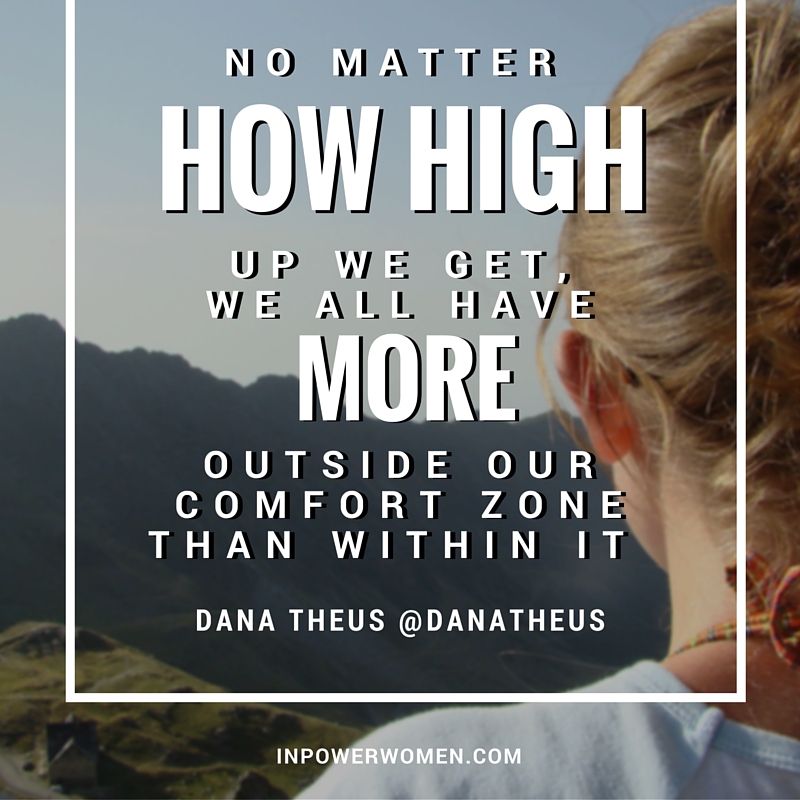 6 Steps to Authentic Self Confidence for Women
Dana Theus
Now, I know very well that moving women into more leadership positions is a bit more complicated than this and I'm not trying to suggest an easy fix to women's inequality… but I am saying that for too long women have "bought" the stories society has told us about how we "can't lead like a man" (which, by the way, research says is true) and that "leading like a woman won't work" (which, by the way, research says is not true.)
The truth is we can do a lot more ourselves to build our confidence levels that will give us credibility on the leadership track.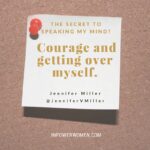 What's The Worst That Could Happen When You Speak Your Mind?
Jennifer Miller
Why share this personal reflection with you? Because I've come to realize there are many more women out there, wanting more for their careers and struggling to find the courage to speak up. For me, a watershed moment came when I stuck my neck out and offered opinions on the sometimes controversial topic of women in leadership. For you, the call to "step out" may be completely different. Perhaps you want a revised work schedule, or a job promotion. No matter what you are seeking, to be taken seriously, you must speak up with confidence.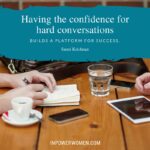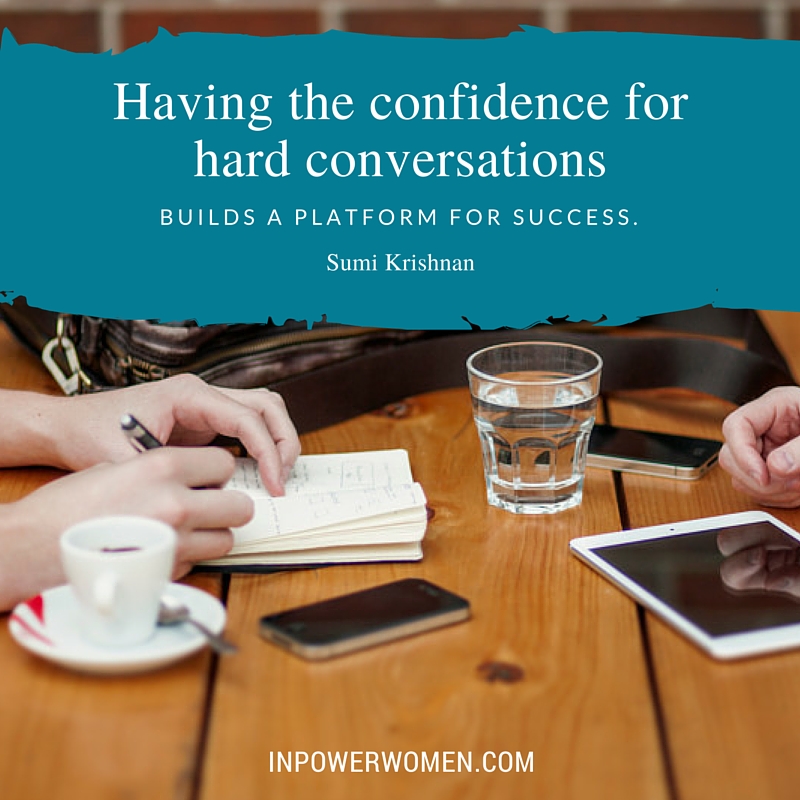 3 Tough Conversations Every Leader Must Face
Sumi Krishnan
In this new economy — with the rise of social media and utter transparency — people want to be led by a real person, not a robot behind a smiling face. That means you have the freedom to define your own leadership style, follow your instincts, find your voice and stick to your guns. You know what's right. You just need to have faith in yourself.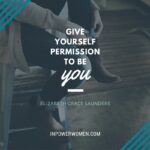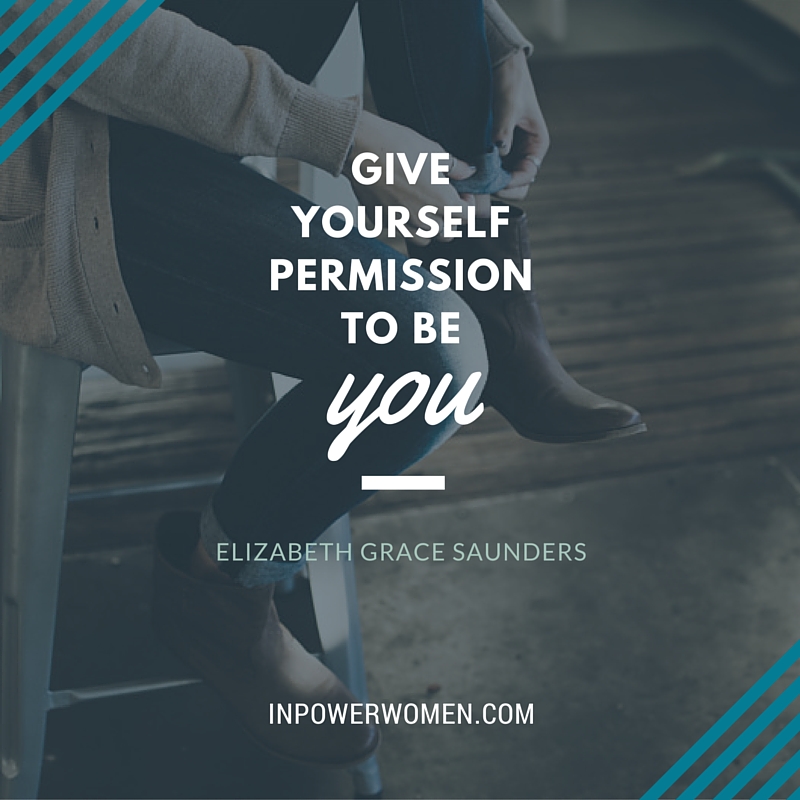 3 Ways to Give Yourself Permission to Succeed
Elizabeth Grace Saunders
In general, women tend to struggle with more of a "confidence gap" than men. Learning to have an ownership mindset and understanding how to communicate in an effective, factual way can help you feel confident and empowered at work. But when you own your own business, the only person to manage up to is yourself. Sometimes that can pose the most difficult challenge because you can only advance to a level that your mind perceives is possible. Once you expand your view of what you perceive as possible, you need to give yourself permission to believe that these possibilities exist for you.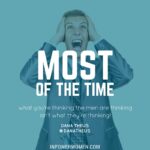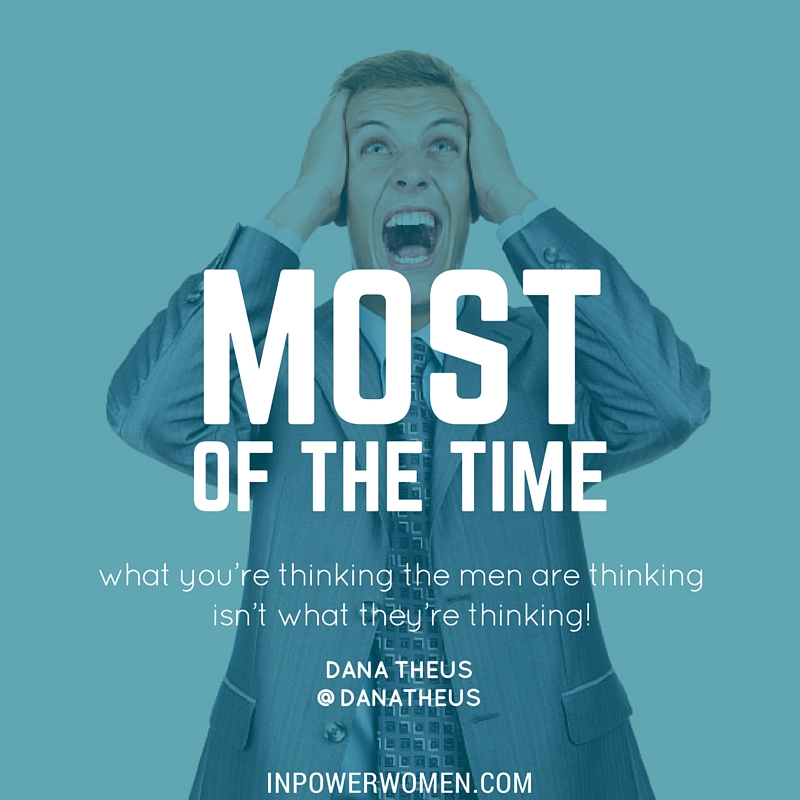 Research Says: Women, Speak Up!
Dana Theus
Women are often penalized for not participating in meetings more often and more assertively. This penalty is generally self inflicted by women who are not comfortable speaking up and establishing a presence for themselves in the meeting. This research demonstrates that men and women are picking up on different social cues and interpreting them differently. Neither is right or wrong, but the result hurts women. Learn what's really going on and what you can do to increase the chances you'll be able to establish a presence in meetings that gets you noticed the right way for the right reasons.
Return to Become an InPower Woman