It's difficult to balance motherhood with pursuing a career path. However, many women do it every day. How does one approach balancing the needs of being a mother, a wife, a daughter, a manager or executive, and a woman? There are a number of posts on InPower Women that provide advice and suggestions for balancing multiple roles women face each day. Enjoy!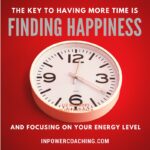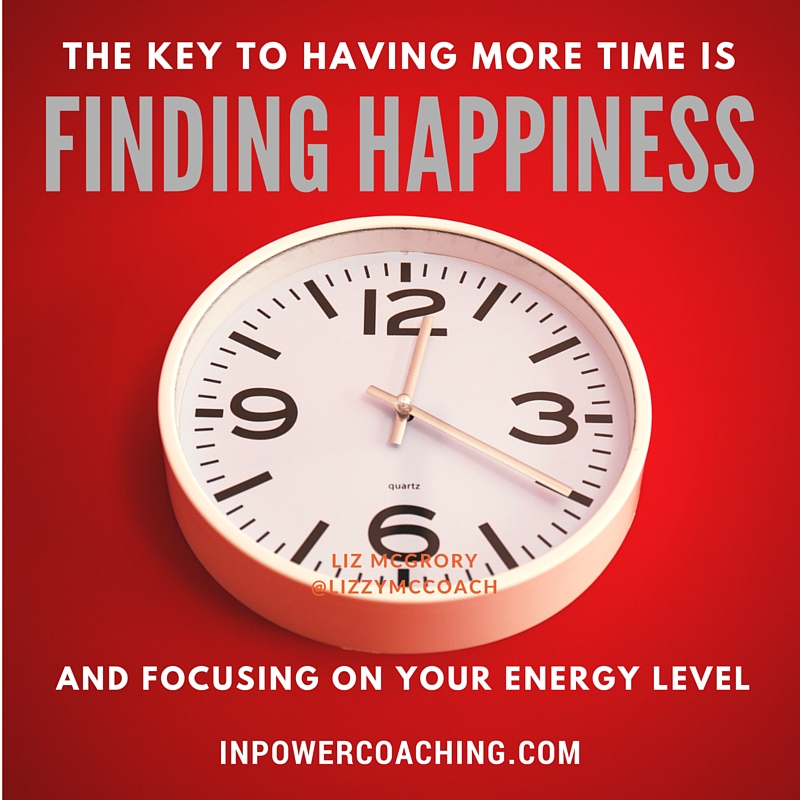 Working Moms Have Mommy Energy! [VIDEO INTERVIEW]
Dana Theus, Liz McGrory
I'm excited to interview Lizzy McGrory, who turned her own struggles to be a successful working mom into a coaching practice that helps working moms find their power from the inside out. She's written a book about it, too, which is full of practical tips, advice and exercises. We believe this inner power the secret to success too! All the tools we need to succeed in work, life and everything in between, lie within us. For moms this sometimes seems like a stretch, but Lizzy and I are here to ensure you it's not!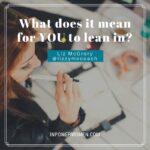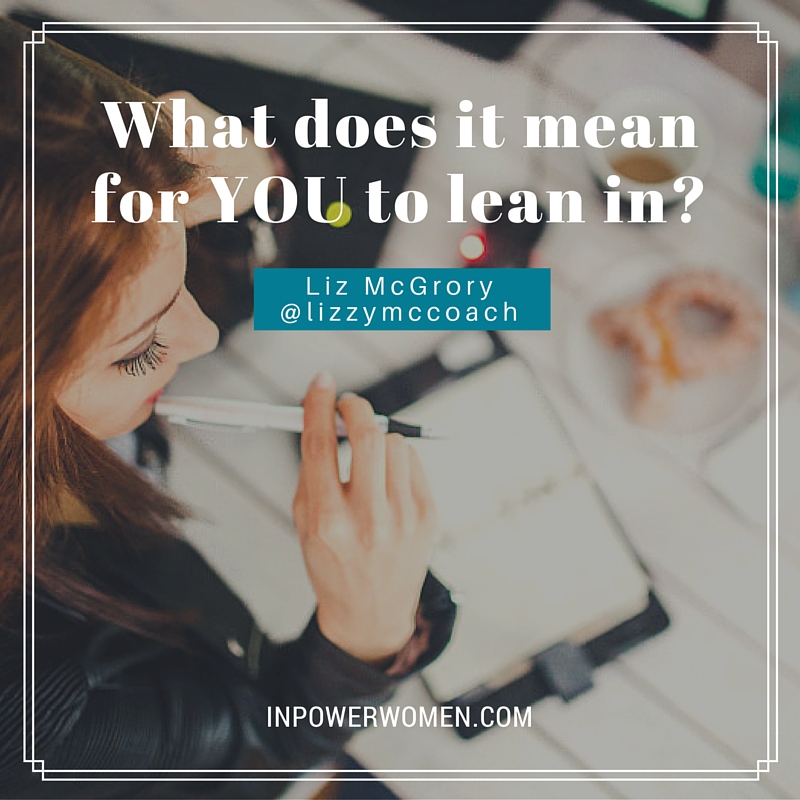 Before you "Lean In" Create a Combat Plan for Your Life and Career
Liz McGrory
In this month's Working Mom chat Dana and Lizzy will talk about how leaning in will affect your life and your work.  Fear and self-doubt may be part of the package but they will chat about this, too.  It'll take hard work from yourself and others, like making your partner lean in.  When the plan is in place you'll need to keep yourself accountable.  Envisioning the end game is a great tactic and Dana and Lizzy will cover this, too.  Leaning in isn't just about advancing your career, it's about advancing your life and the happiness of your family.  All of this is possible as long as you have a plan.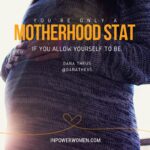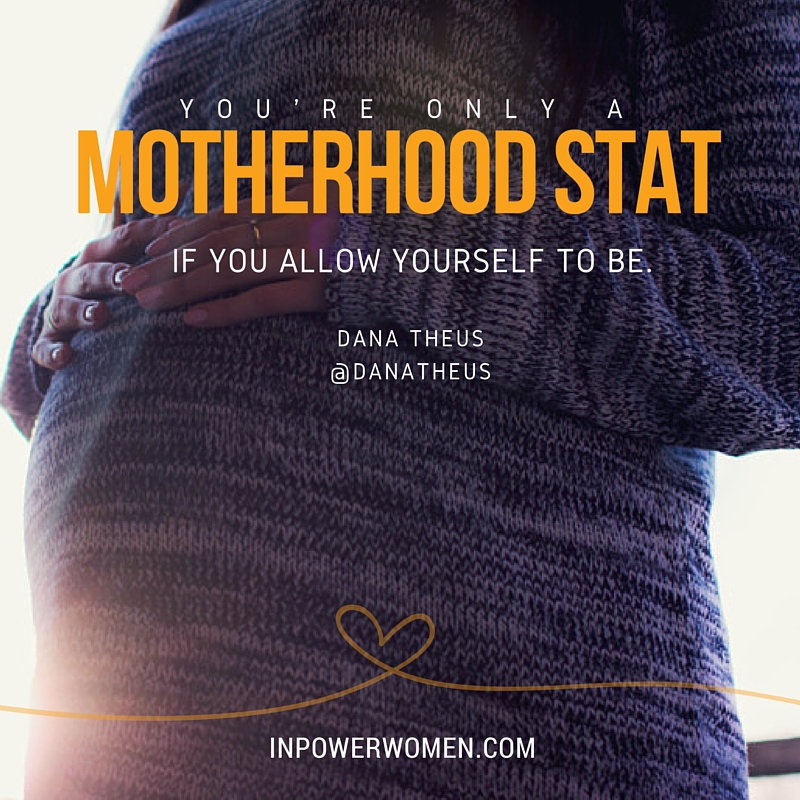 How Not To Fall Victim To "The Motherhood Penalty"
Dana Theus
When you're balanced in your personal power, there is no wrong choice you can make about whether you stay home, work full time or try to split the difference. Your choice is the right choice and you won't second guess it. You succeed at whatever you choose to do because you see the world, your work, yourself and your family for what they are – stripping away the stories and the illusions (including the ones the stats tell us) and dealing with things as they are. When you're in your personal power, you are more effective at everything you do.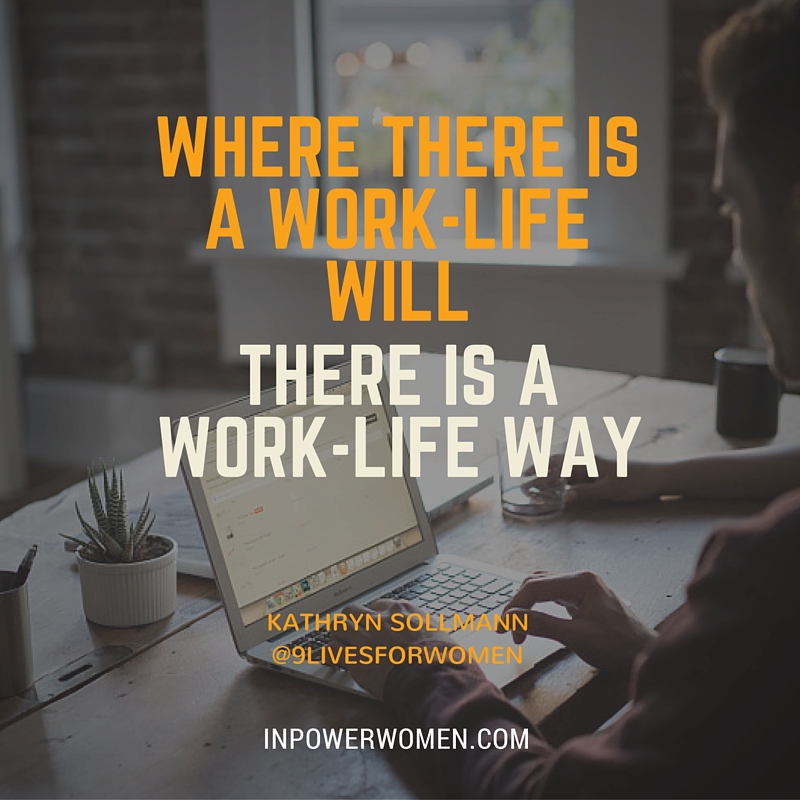 Work + Child Care: Where There's A Will, There's A Way
Kathryn Sollmann
An article Christy wrote for TIME.com caught my attention, "How to Use Flex Time to Reduce Summer Child Care Costs". As a lifetime working mother with two daughters (who thankfully no longer need child care), I know how hard oversight for the patchwork summer camp and swimming lessons schedule can be. I read the article so that I could pass it on to other mothers still in the thick of the child care quest.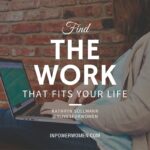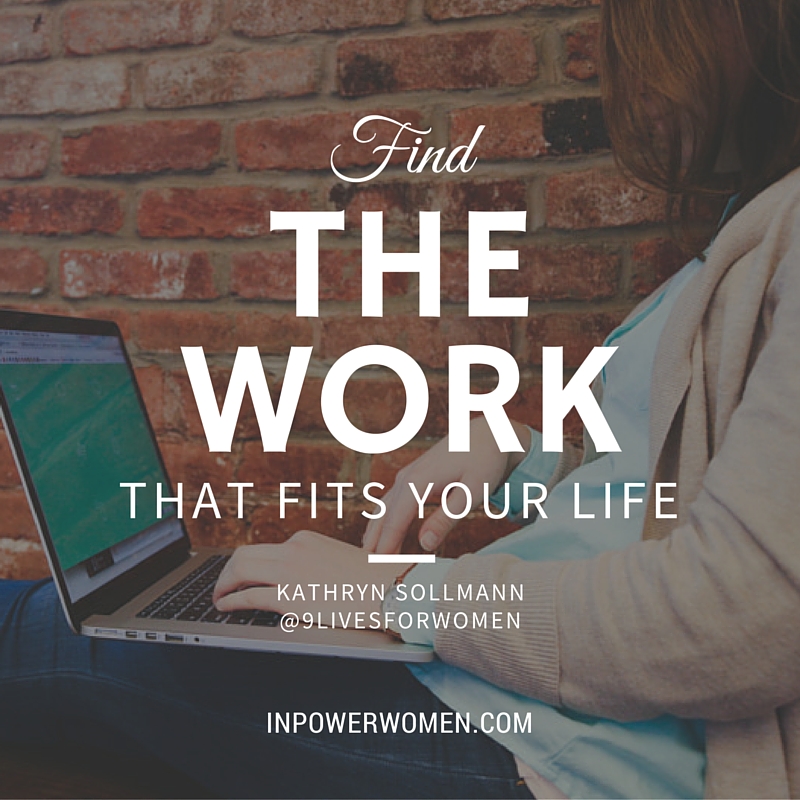 The Dollars and Sense of Women and Work
Kathryn Sollmann
As a career coach and seminar leader, I've met hundreds of "stay-at-home mothers" who spend months—or even years—weighing the pros and cons of returning to work. Though the immediate assumption would be that these women can easily afford never to work again, I've learned that even in affluent communities, finances are relatively tight in quite a few one-income households. The monthly bills are paid on time, but there is not a lot of room for non-essential extras. There is also concern about how to afford multiple college tuitions—let alone a long retirement. But these concerns are often pushed off to the side—with the justification that even if money does not flow freely, the motherhood role is Priority Number One.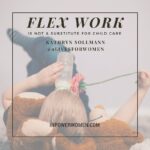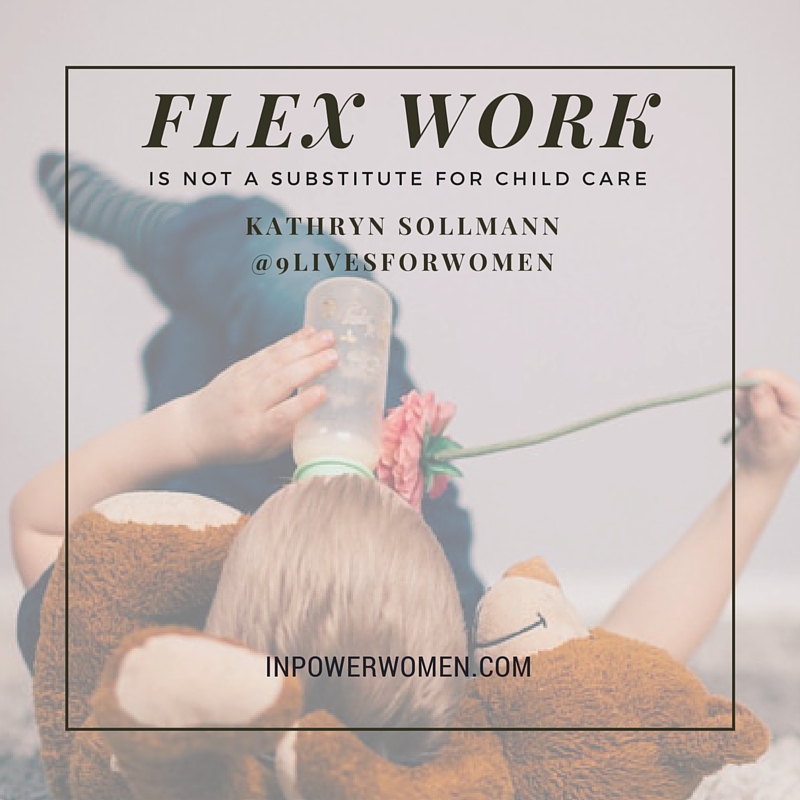 "Work at Home": All Work and No Playdough
Kathryn Sollmann
In a recent Twitter conversation about finding work that fits your life, Pamela La Gioia, the CEO of Chicago-based Telework Recruiting, wisely pointed out that flex work is not a substitute for child care. Pamela's company helps professionals find work that can be done at home, but she knows that work cannot be done simultaneously with dress-up, tea parties or playing blocks.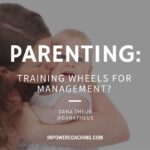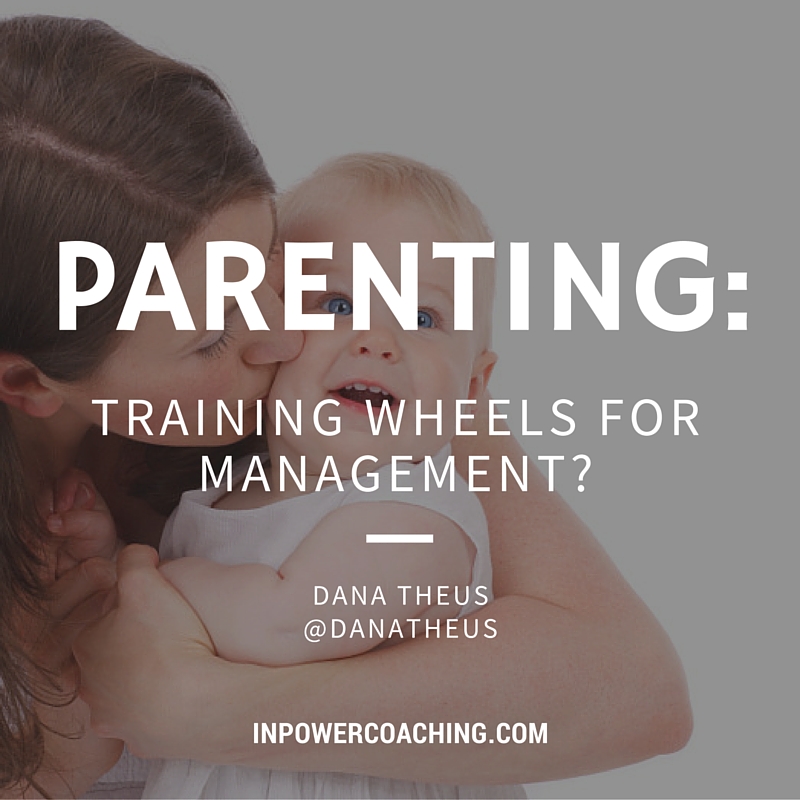 How Being A Working Mother Made Me A Better Leader
Dana Theus
My second son just graduated High School and heads off to VA Tech next Fall. He's the last one out of the nest and it's got me thinking about the first half of my parenting life – the half where they are children. I'm grateful for so many things about being a parent, not the least of which is having two fine young men to show for it, but I'm also grateful for what they taught me – about leadership.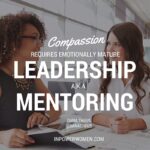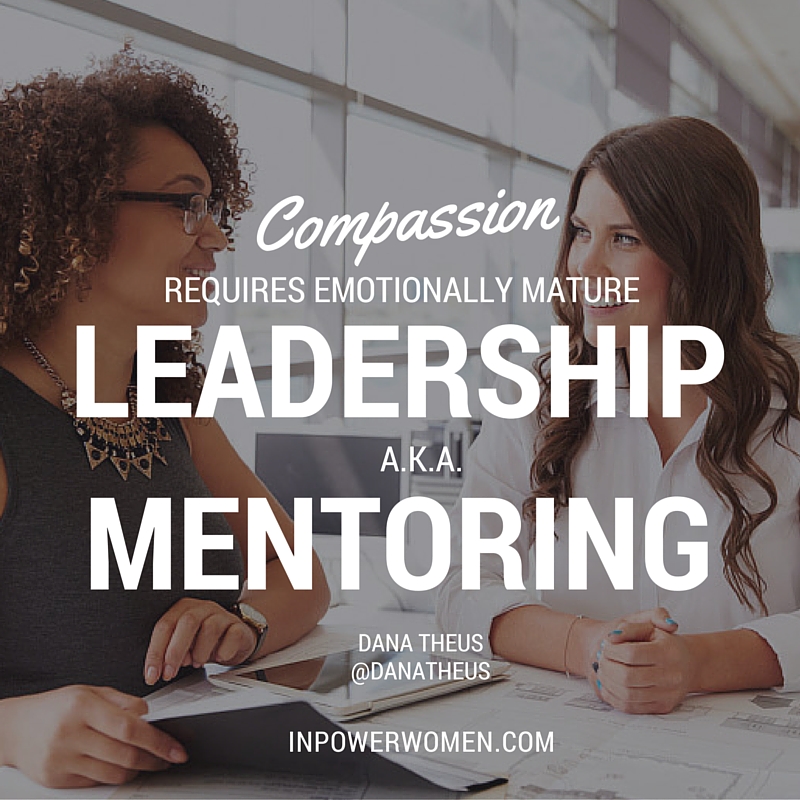 Women in Leadership: Lessons From Motherhood (Part II)
Dana Theus
Earlier this year when my youngest son graduated high school I celebrated with a blog post about motherhood and what I've learned about leadership by being a parent.Readers had a lively discussion on the post (when I posted it on Smartblog on Leadership) and several asked me to address some other lessons learned, including how employees and children are different as well as what role compassion and creativity play in the workplace. So in celebration of my boy's first week of college, and more women in leadership than ever, let's continue the discussion.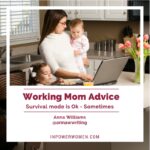 Working Mom Advice: Back-to-School Tips & Tricks
Anna Williams
In the U.S. labor force today, women comprise 47% of workers. Among mothers with children younger than 18, more than 75% have full-time careers. Being a working mom may be the norm nowadays, but that doesn't mean it's easy or stress-free, especially during seasons of transition, like the back-to-school season.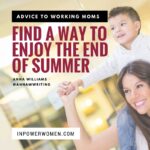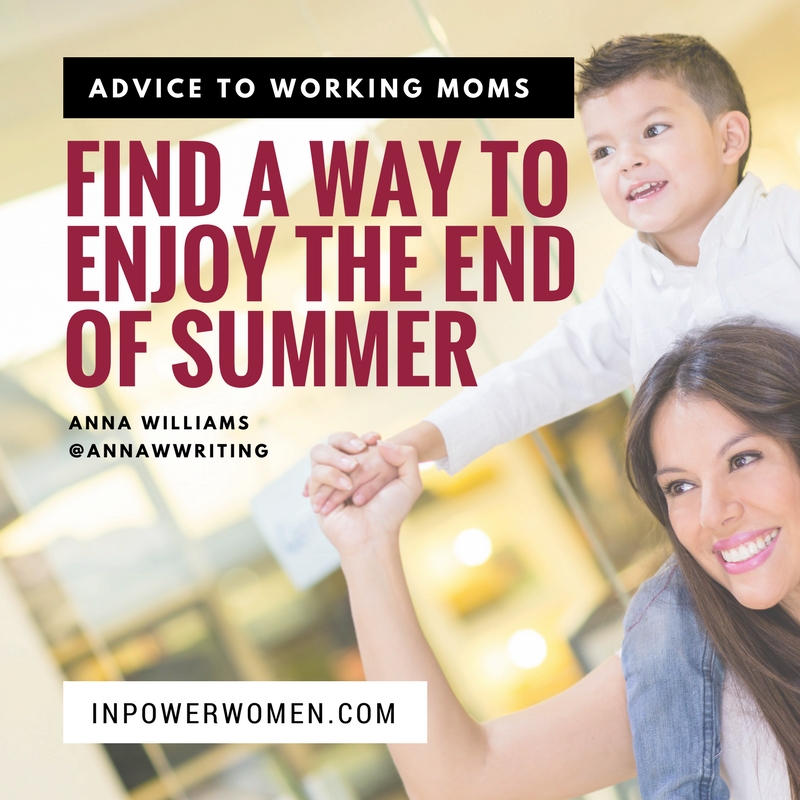 Working Mom Advice: Back-to-School Tips & Tricks Part 2
Anna Williams
Last week in part 1 of our working mother advice mini-series, we talked about the challenge of juggling work, kids at home at the end of summer, and back-to-school prep all in the busy month of August. Here are a few more thoughts on getting ready for the new school year and enjoying the end of summer.
Return to Become an InPower Woman