THE PROBLEM
When a contract ends, or the business case requires involuntary separations, what do you do with the employees you can't place internally?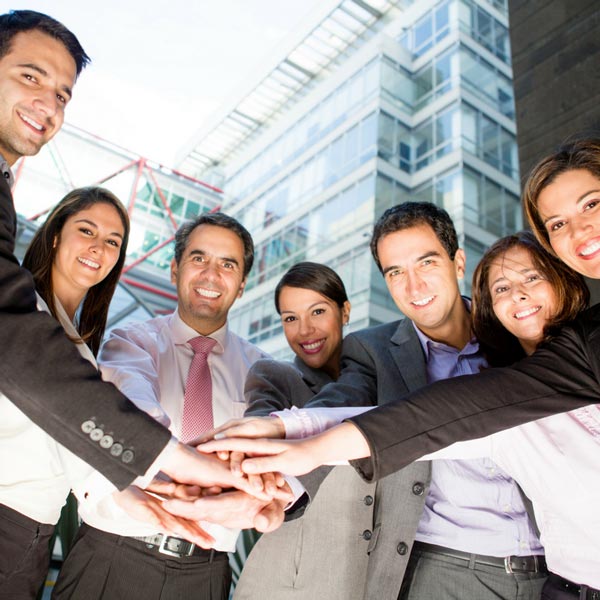 The Costs
When your employees are distracted by their impending job search, they're spending less energy helping you close out projects. Remaining staff worries about their colleagues and wants to know that the company will help them transition smoothly.
Employee Morale & Effectiveness

Employees--even the ones you plan to keep--become distracted from their jobs, which can threaten final delivery milestones.
Client Relations

Distracted and bitter employees can sour client relations.
The Usual Solution
While severance packages are well-received by everyone, most companies can only afford the more personal career coaching and transition support for a few selective executives, which can create resentment in everyone else.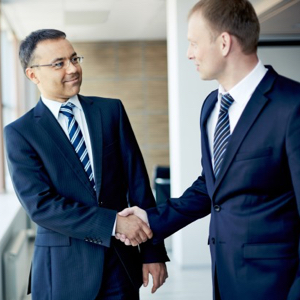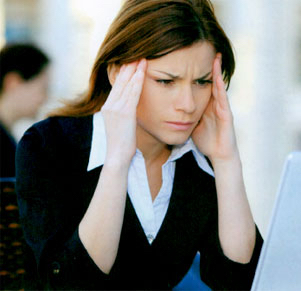 A Better Solution!
Give career outplacement coaching to 100% of your separating employees. With our innovative online platform you pay as little as $10 per person.
Don't Leave Anyone Out

Online resources that cover every aspect of the career transition process give everyone the resources they need to navigate their job search with a positive attitude.
Comprehensive Program Areas

Comprehensive programming includes videos and workbooks in the following areas: Career-Life Visioning, Perfect Job Research, Networking, Resume & LInkedIn Profiles, Interviewing & Offer Negotiations, Transition Stress Management
Cost Effective

User-based fees allow you to take advantage of our scaleable infrastructure for low per-person costs. Optional personal services reflect these online savings too.
Geography Independent

Simple online tools enable separating employees to participate from any location with a public internet connection in both synchronous and asynchronous formats.
Online Self-Study Learning

Career Development videos and worksheets help participants access lessons 24/7.
Individual & Group Coaching (Optional)

Individual sessions and group workshop, webinar and video discussions offer opportunities for coach support.
Simple to Administer

Once an agreement is in place, you can place orders for 1-5,000 employees at a time and we will provide you customizable communications to participants.
I was on an international development project last year that was in the process of closing out. InPower Coaching held several workshops not on just resume and cover letter writing, but about how I really wanted to further my career, despite this setback. This was complemented with the online platform, which allowed me to really take a deep dive into how to think during this transition. I made the decision to change career paths and I am now in the process of applying to graduate school for a degree in cybersecurity policy while pursuing IT certifications to make this shift. I couldn't have made this leap without the help of InPower Coaching."

Jared Stancombe, University Research Company
InPower Coaching's career transition program was exactly what I needed when I found out I was getting laid off. The program helped me believe that I could get my dream job, so I didn't just say "yes" to the first offer. The worksheets and videos helped me research my "perfect" dream job, update my LinkedIn and ask better questions in the interview. The program gave me the confidence to negotiate a better offer and it lowered my stress overall through a difficult time. I love my new job. It's exactly what I want and I can't thank InPower Coaching enough for helping me get it!

A.H. – Global Healthcare Manager
I reach out to Dana whenever I have a big decision or a big career move to make. She has an uncanny way of always helping me tap exactly the right thought, perspective or belief within me to achieve the next stage of my career success. She recently advised me on making the biggest move of my career. With the confidence she helped me find inside myself I landed not only the job of my dreams, but the salary I deserve

K.A., Program Manager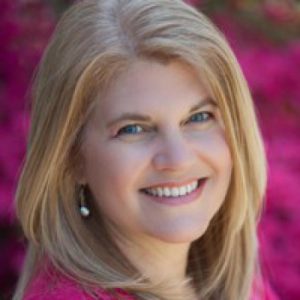 Request For Information
Pricing can include volume discounts,
company-branded solutions and program customization.
Let us give you a custom proposal to help you
do the right thing for your involuntarily
separating employees! 
Learn More