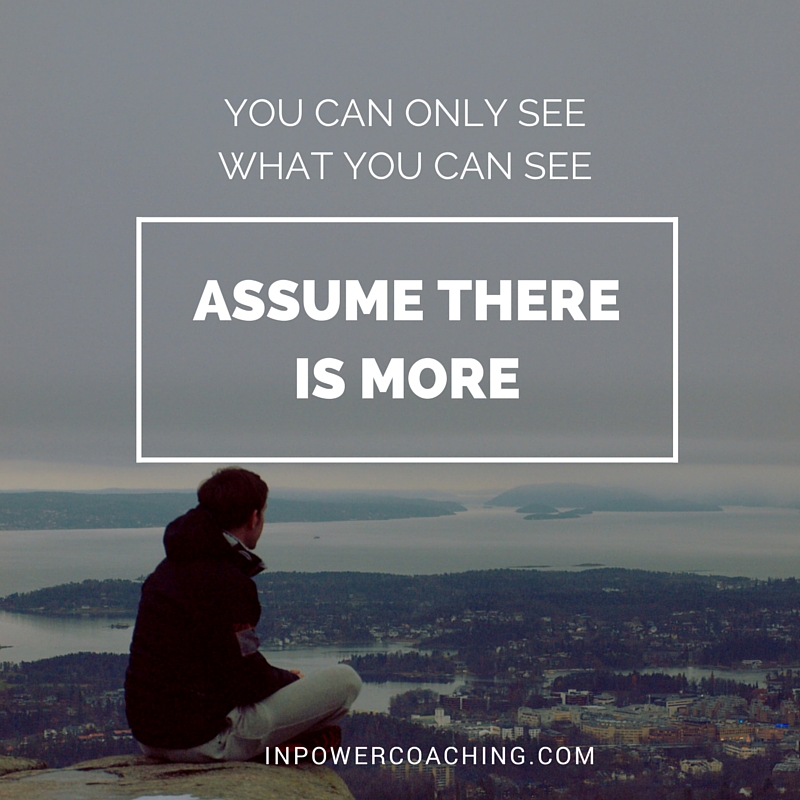 I swore I'd stop assuming the worst. But I forgot.
I can only see what I can see. What can't I see? Assume there is more.
It's always amazing to me how when I assume nothing is happening, it turns out there's so much happening behind the scenes that I just can't see. Seeds I planted ages ago are growing. People I asked for help and helping me. Things I want are finding their way to me.
I have to remember to stop assuming the worst and start assuming the best. It makes my life so much more fun – AND – it's true!
What can you assume the best about today?