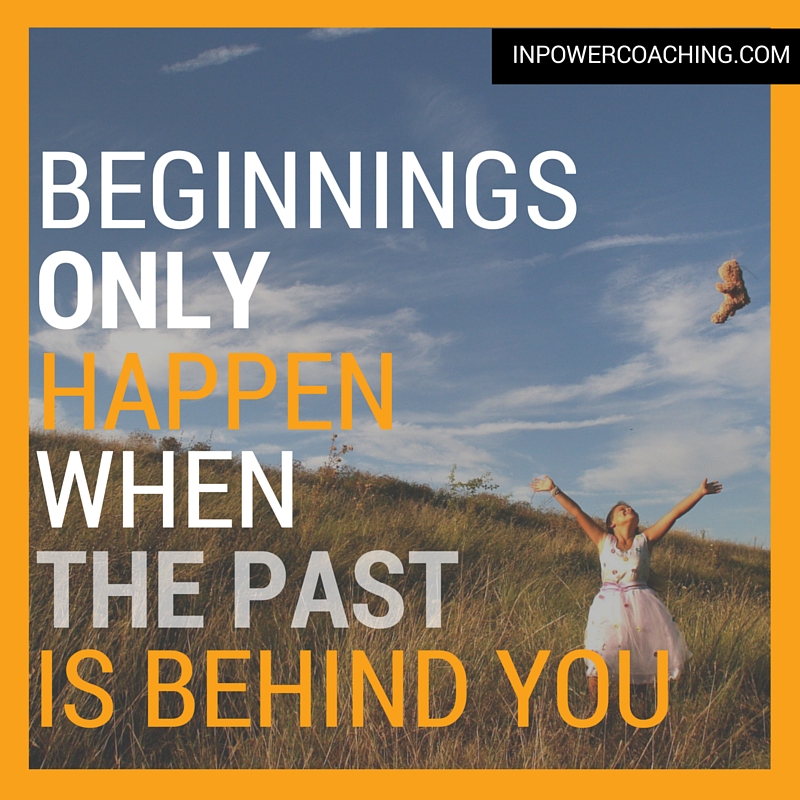 Are you looking forwards or backwards?
Beginnings only happen when the past is behind you. – Click To Tweet
As the new year gears up, I've been thinking a lot about what deserves my energy this year. I hope you have too. January is a special time that gives us the ability to focus on new beginnings in an unusual and meaningful way. The world quiets down a little bit at the end of December and early January after the bustle of the holidays. We can use this time to put our heads down and try to finish last year's work – or we can look up and forward and decide what's most important for us to accomplish in the year ahead.
<center><span style="display: none;" data-sumome-listbuilder-embed-id="5febea86459a4879caf1933e53551363537fa96f03f0d8017285ca863f9c46a6″></span>
</center>
I choose the latter. It helps me release last year's leftovers more easily and set my sights on a fresh definition of success – informed by last year, of course – but against a new set of possibilities I couldn't have imagined last year.
What possibilities lie ahead for you?
Get a head-start on the new year by putting away the past to leave you feeling fresh and excited for the future. Free workbook.
Get our free career health guidelines for dealing with difficult people and stress at work.