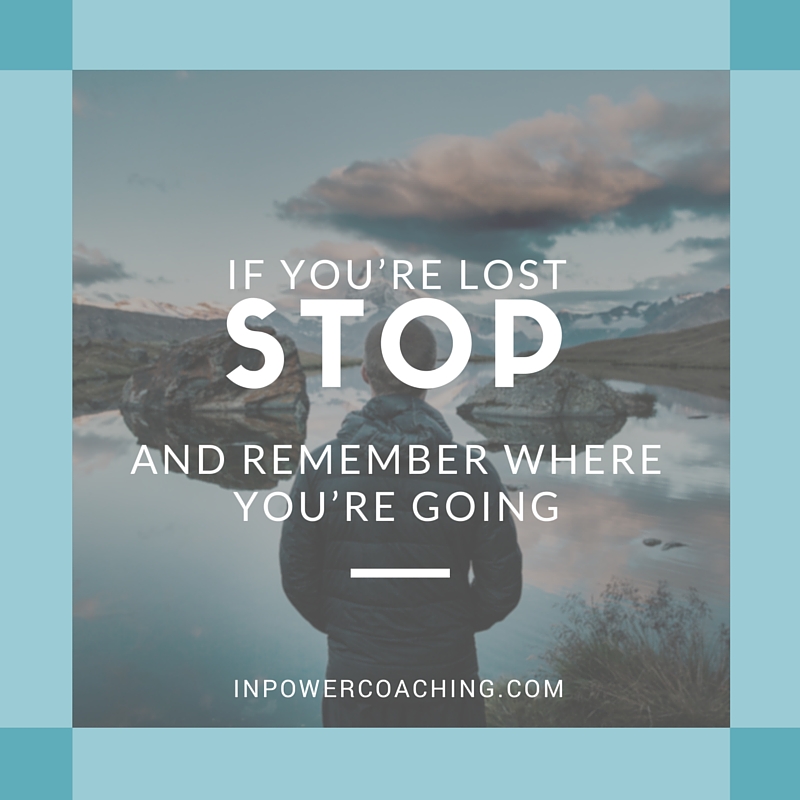 What does it mean when people are going over your head, behind your back and bypassing you right and left?
If you're out of the loop, stop and remember where you're going.
Influence is a slippery "skill" because affecting the opinions of others is a social phenomenon, not just an individual ability. If you're surrounded by jerks, maybe this isn't a place you want to acquire influence.
I had a client recently who had exactly this realization. She was miffed – rightly so – that the new boss kept information so close to his chest that no one but his cronies had any idea what was going on until the last minute, when it was too late for influence.
She worked to get on his good side, and succeeded. Until the next time when he "forgot" about inviting her to the meeting.
We pulled her over to the side of the road and started to work on influence strategies. That's when she realized that she didn't want to be more influential where she was. What she really wanted was to get another job.
"Thank God he's such a jerk," she said. "I've wanted to get out of here for years and just didn't see the urgency."
Now that she's not constantly checking her speedometer and rearview mirror, she sees the urgency very clearly.
What will you see if you pull over and take the time to look?