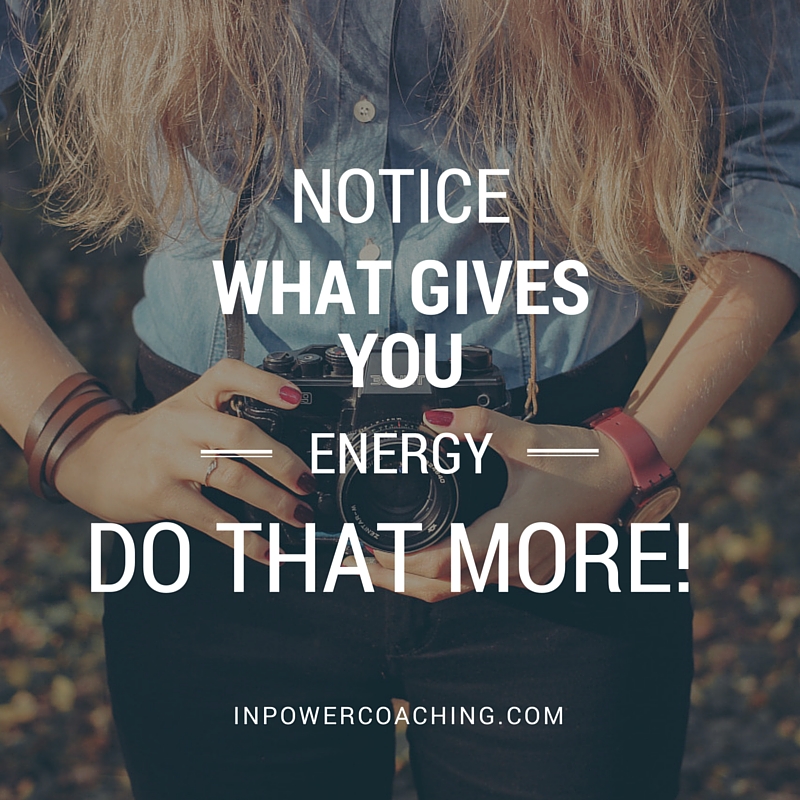 What makes for a high-energy day?
Notice what drives up your energy. Do that more! 
I'm having a high energy day today – just like I do every day I have a coaching call. Discussions with you guys—client interactions, speaking engagements, etc.—really put me in my high energy zone.
I've noticed that when I have 2–3 of these types of events a week, I have a high energy week. When I don't, I slow down. I'm less productive and get more easily diverted.
So how to stay in the zone? Make sure I have some high-energy events on my schedule every week.
What's your strategy for staying in your high-energy zone?