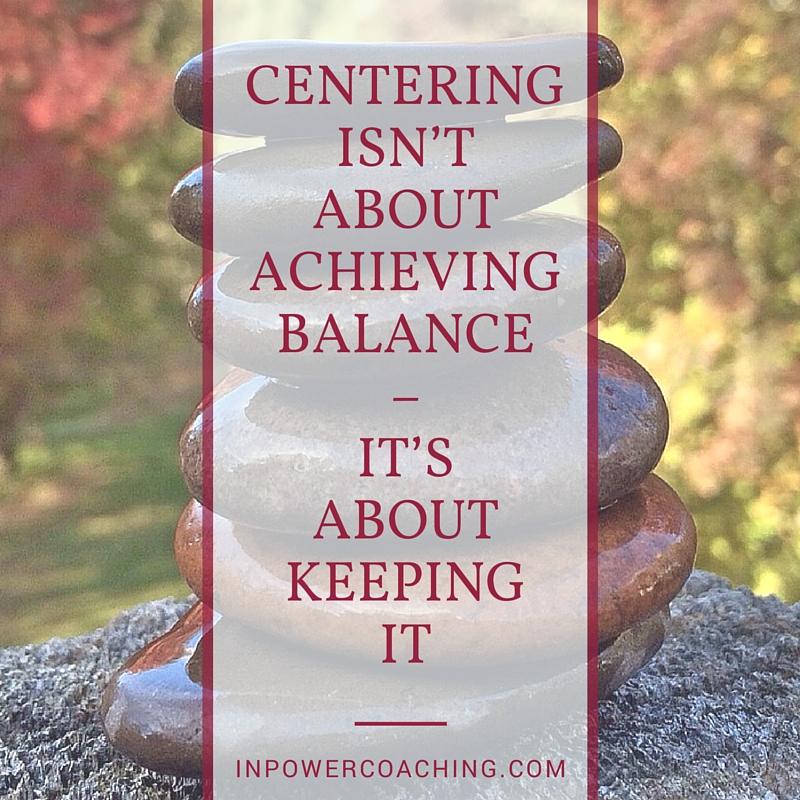 Have you ever achieved perfect balance at high speed?
Centering isn't about achieving balance – it's about keeping it.
I used to love to make pottery. This summer while packing for my impending move I discovered my old pottery wheel, and along with it a rather floppy pot that was my first true screw-up on the wheel. It reminded me of the last few weeks of my life. You see, while getting ready for the move and trying to keep the trains running simultaneously, some of my normal InPower balance has gotten slightly wobbly.
I see now how the pot and the life are related.
When you make a pot on a rotating wheel, it's not as easy as it looks. First you have to prepare the clay by folding and kneading it until all air bubbles are gone and the consistency of your blob is even. Then you must plop it down in the exact center of the wheel and use a fair amount of upper body strength turning it (literally) into a wet mound.
At the point that you believe your little blob is centered you can begin to shape it. Not a second earlier. Because the moment you speed up the wheel to shape it, any imbalance will reveal itself – quickly and dramatically.
This is why the test of your personal power isn't taken when everything is calm and controlled. It's when life speeds up that the places that still need balance become revealed.
Even a true master can't recenter at high speed. We all have to slow down again, find our center and speed up to see if this time we can keep it.
Center now. Speed later.