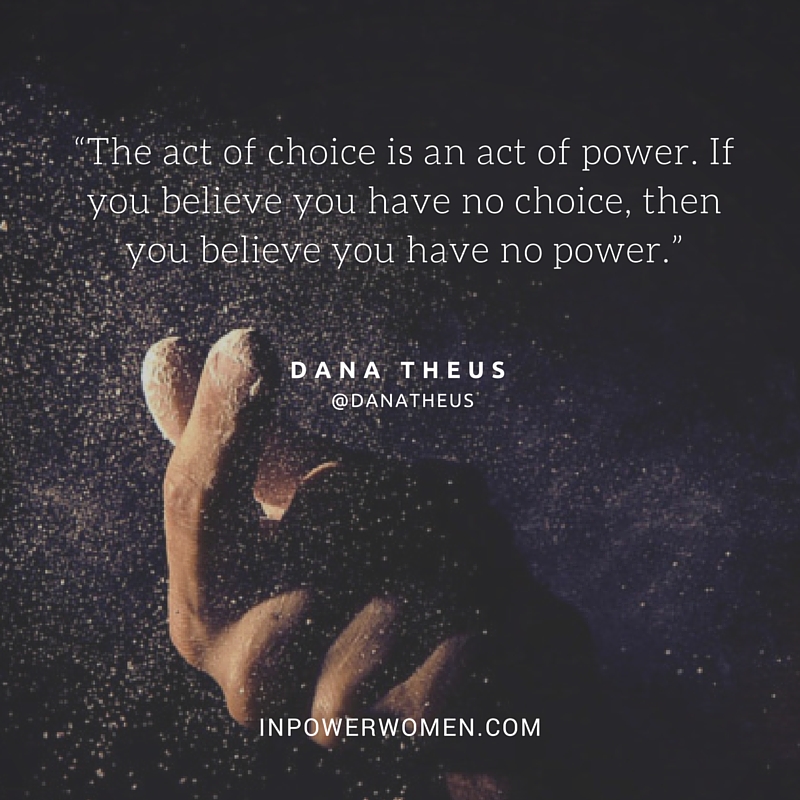 Do you use the free power source of your own life?
Every choice is an act of power. Imagine how much power you could gain in a day if you made every choice consciously?
To navigate our lives, we – by necessity – do many things by habit and by rote. Our brains are designed to filter out repetitive or "not new" information to leave processing power available for new things. I suppose this helped us pay attention to things that would eat us and in modern times protects us from cars breaking the rules of the road and swerving into our normal lanes – metaphorically or literally.
And yet, in following the neurology of survival patterns like this, we spend the vast majority of our day unconsciously. The good news is that becoming more conscious and mindful is as simple as reclaiming the smallest decisions for our own. Take the stairs or the elevator? Answer email now or later? Take a real lunch break or work on through? Worry about that thing we can't control or let it go? In each of these small things lies a small bit of power over our lives and ourselves. Practice reclaiming consciousness on the small things like this and our awareness of the power we have in the big choices becomes easier for us to access as well.
This is mindfulness that doesn't require daily meditation or sanity retreats we can't afford.
Next time you take the elevator, make it a choice. See how many more choices you can reclaim back in a day's time. You might be surprised just how easy it is to become powerful overnight.