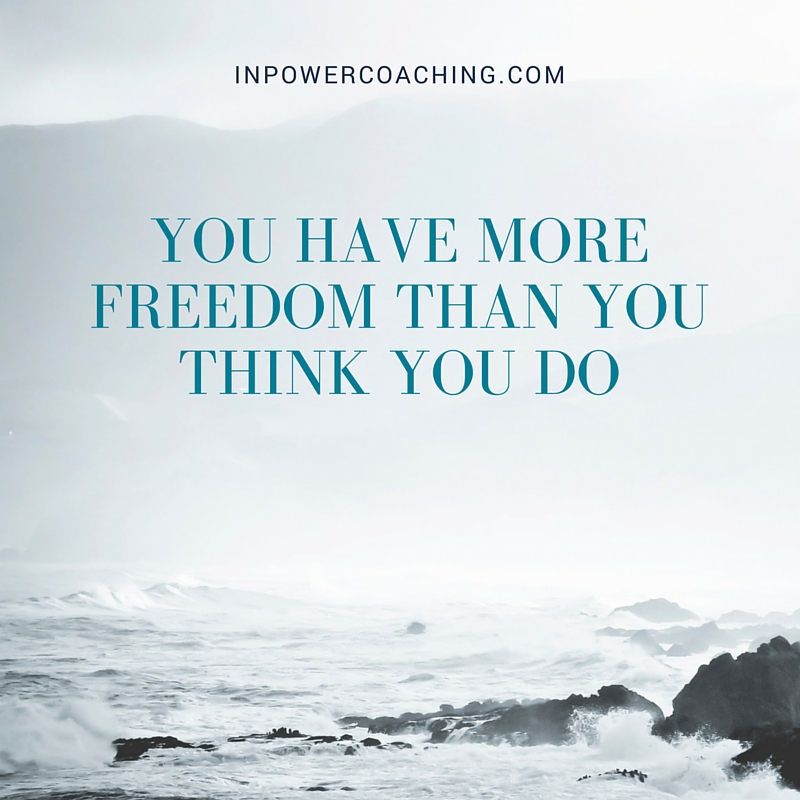 How many choices do you really make freely? As though you truly had an option?
Notice how often you feel like you don't have a choice and then ask yourself how you'd think about it differently if you did. Act as though you do. Because you do.
We fight for freedom of choice and then take it away from ourselves far too often. Do yourself a favor and allow yourself to be free.