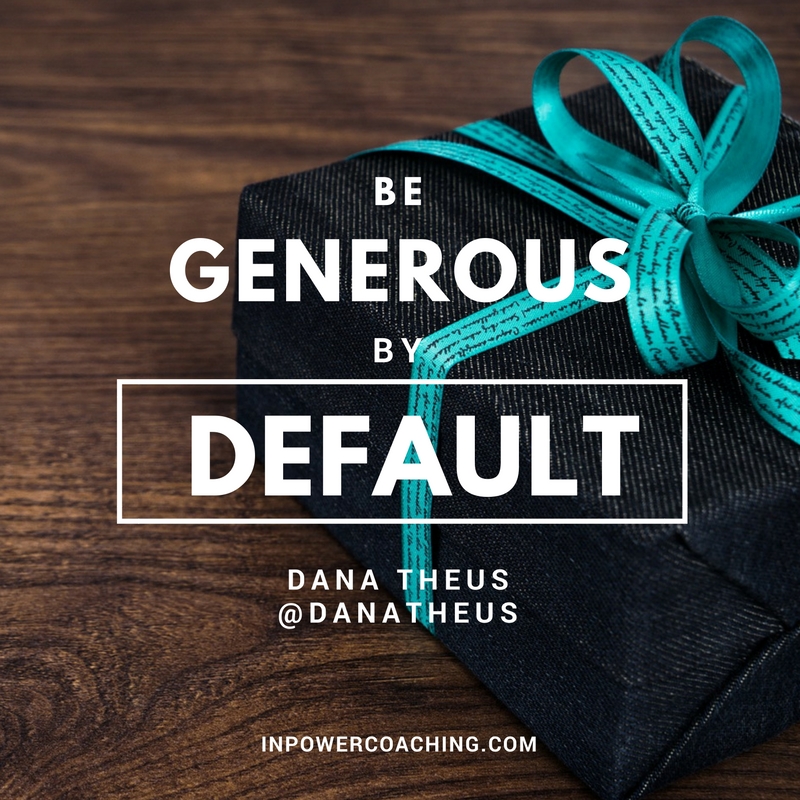 We think of being generous as a nice-to-have, but when you make it your default, people trust you more.
Why not always say "yes," unless you can't?
We can't always give what is asked of us – and so we shouldn't always say yes, but when people know we will try, it makes our "no's" easier to take.
I learned this lesson with my kids but it works in professional situations as well.
I tell people (and children) that I will always say yes to them if I can, but when something else gets in the way I'll have to say no. When I can drop my plans to give timely career advice to a client – I do. When I can take son #2 to fit his prom tux in the middle of my workday – I do.
When a last minute request for a client conference interferes with time I've set aside to meet a deadline – I don't. When a kid wants to borrow my car instead of take his bike when I need to be downtown – I don't.
Having a default "yes" rule makes tough decisions easy because I promise to be generous whenever I can – and I am.
How can you make generosity your default and protect your time, energy and sanity?
Need some Insight & inspiration? Subscribe to receive it in your email box!