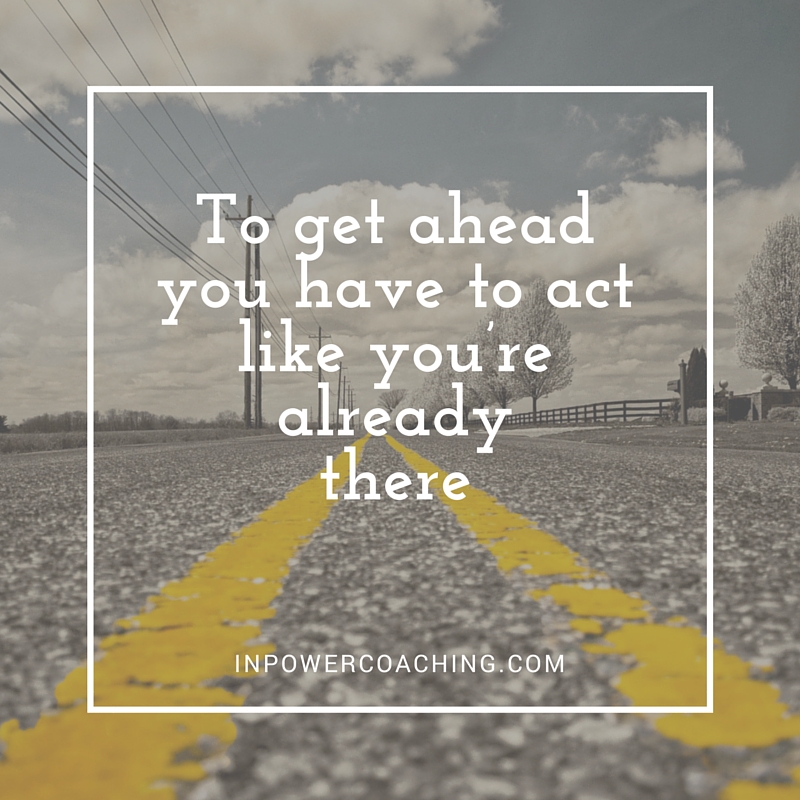 How can people "see" you at the next level if you act like you're "perfect" for the level you're at now?
To get ahead you have to act like you're already there.
When you study the great philosophy masters you become comfortable with paradox – but in your career? Really?
Yep. It's simply a fact of life that even though you don't have the responsibility, authority and experience you'll have when you're at your boss' level… you have to demonstrate this potential. Why? Basically, when people promote you, give you a bigger job than you've ever had or put their reputation on the line to help you get ahead, they need to believe you'll be successful.
How can you make them believe? You have to BE the person you'll be at that next level. You may not have the authority but you can still demonstrate how you make decisions. You may not have the responsibility, but you can still demonstrate how you handle the responsibility you have. You may not have the experience, but you still have your instincts based on your experience-to-date, poise and really good questions to help you gain insight into what you don't know yet.
Imagine yourself at the next level. How will you BE? Now BE that way where you're at today. People will start to see your potential more clearly. Then, when you tell them you're aiming high all they ask is, "How can I help?"