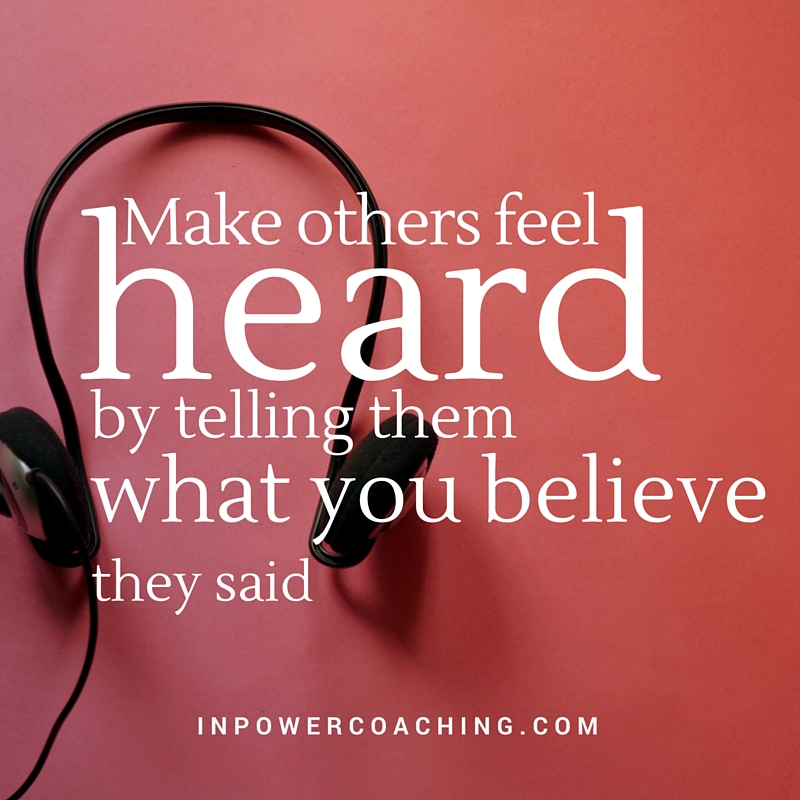 Leadership gurus love to talk about how good leaders need to be good listeners, but does listening always make the other person feel heard?
For the other person to feel heard, you have to share with them what you heard them say.
True, deep listening isn't about hearing sounds, it's about hearing meaning. You know you've listened and heard when your heart and mind are full of new things that came from the other person. When that meaning is real to you, and you can share it – usually in your own words – with others, the meaning has truly transferred.
That's when others feel heard.
Why is this a skill? Doesn't everyone have ears?
Yes, but many of us aren't all that clear at saying what we mean, so much of the time parroting back what someone else says doesn't make them feel truly heard. Deep listening means hearing things that aren't said. So it often takes a combination of empathy, experience and creativity to really hear all the meaning – in and between the words – when others speak.
How deeply do you listen? What do you hear?