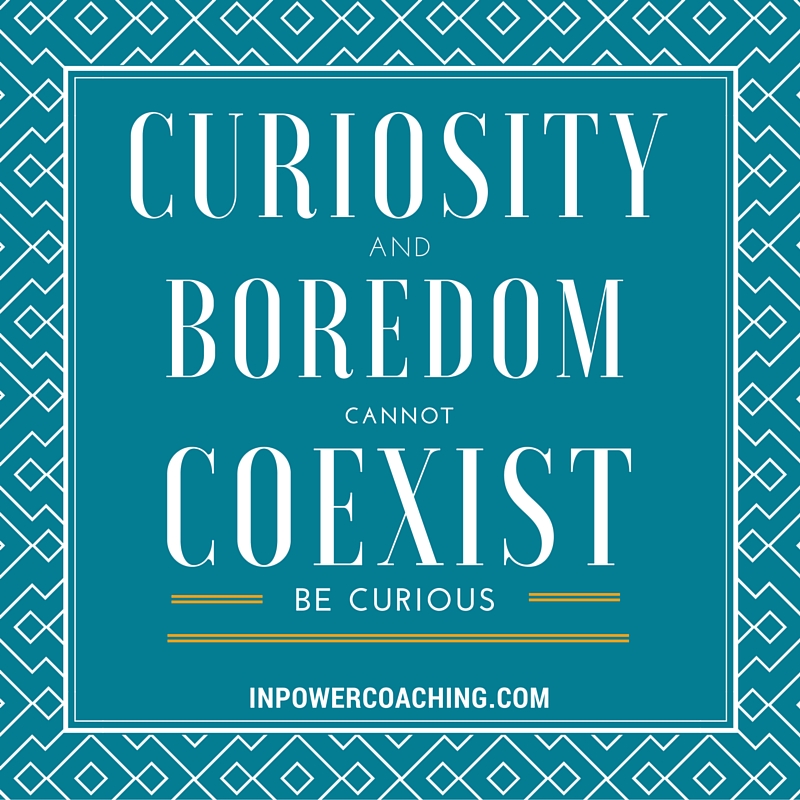 It's ok to hate your job. It's also ok to like your job, but wish you enjoyed it more.
Some days it's harder than others. I know.
So how do you tap into your personal power on the days when it's hard? How do you find that spark of interest in what you're doing when you're really just not that interested? How do you ignore your boss when s/he is making an otherwise interesting work experience unbearable?
The cure to any kind of dissatisfaction can be complicated. After all, it probably took you a while to become dissatisfied so it might take you a while to reverse the process. But in the moment, the solution is simple:
Pretend you're playing a game. Find something to be curious about and go about discovering the answer to your curiosity.
That's it.
Give your brain an interesting problem and give it the reins to discover the answer. When you do this you've just lit the match of creativity and your brain will begin firing off all kinds of unexpected ideas and questions and thoughts. Let it play and see where it takes you.
The catch? The question has to be one that truly interests you. You can't manufacture curiosity. Curiosity doesn't obey the rules of the things you should be interested in. It obeys it's own rules. That's why your questions may seem odd to others, but help you find your way to an interesting and useful answer just the same.
Consider these real-world situations where crushing job dissatisfaction gave way to real, raw, genuine curiosity:
I hate having to defend every proposal I have to the CFO, even for things that are totally internal to my organization. I wonder if the CFO can help me think of new ways to plan my next major initiative, that will help me be more successful?
I hate looking for vendors for trade show stuff and having to "prove" I've found the cheapest source. I wonder if my favorite vendor can beat google on all our items?
I hate doing my own financial reports and don't understand why the accounting department can't help me with them. I wonder if I can think of a way to report the info in the reports to help me raise strategic issues for my team?
I hate having to be creative and think out-of-the-box on stuff that just needs to get done. I wonder if I ask five people what their most out-of-the-box idea on it is, whether I'll find a good idea I can share?
Here's the formula:
Try it. What can you begin to wonder that will make the drudgery of your job (we all have some) a little more interesting, and make you more effective in the process?