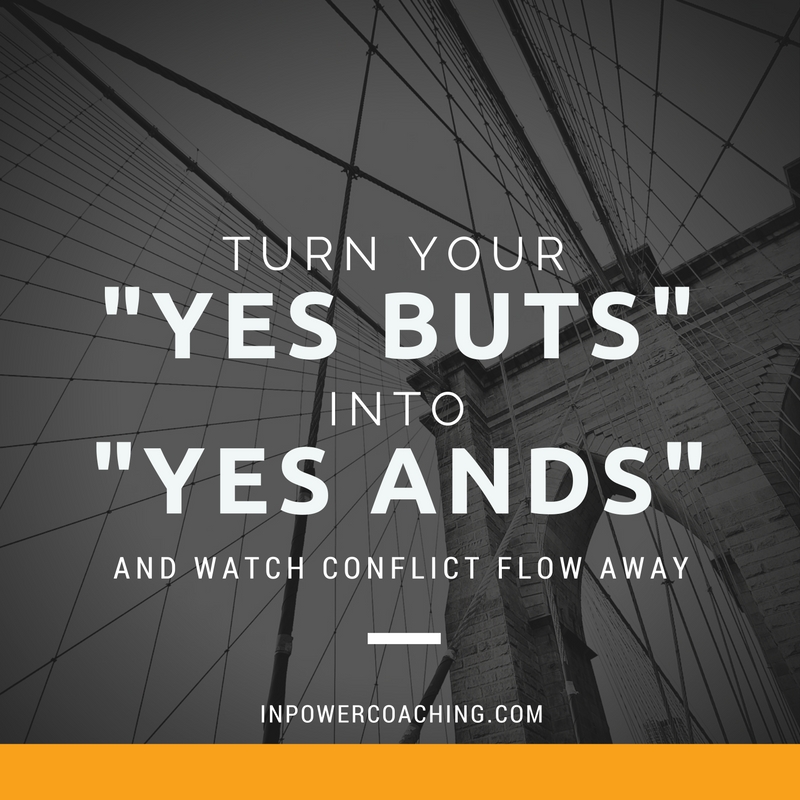 Having and holding to ideals is important – until they're not the only thing that's important to you.
Conflict demands a winner and loser. When you put reality up against your vision of what should be, you will demand a sacrifice you may not want to make. So don't make it. Allow yourself to believe that opposites on the surface can both be true at a deeper level.
Conflict is inevitable until you start asking "yes, and….," at which time everything becomes possible.
Ask how you can achieve both your ideals and a satisfactory existence and let the answers shape your life. Own your commitment to your ideals and to your reality and there will be no conflict.
No conflict, no guilt. No guilt, no drain on your energy. No drain on your energy, greater effectiveness and contentment.
Go there.