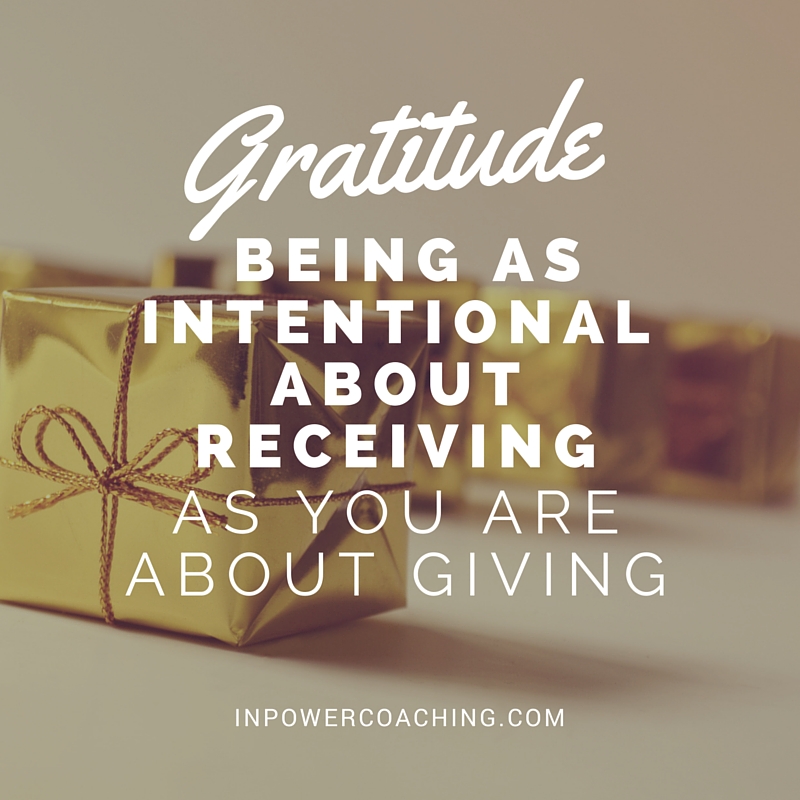 Chances are you saw a lot of giving this week. But how much did you allow yourself to receive?
Receiving should be as intentional as giving.
Too often we focus on giving and forget to stop and receive what is given to us. Receiving is an art. To truly bring into ourselves all the aspects of that which is being given —the intentional and the unintentional, the obvious and the subtle, and of course the love and affection along with the "stuff."
If you spent time this week giving, relax and take the time to sit back and receive all you were given in return. Even if you already have, do it again. Receiving is a gift that keeps on coming to us in memory.
And for those who celebrate, Merry Christmas!