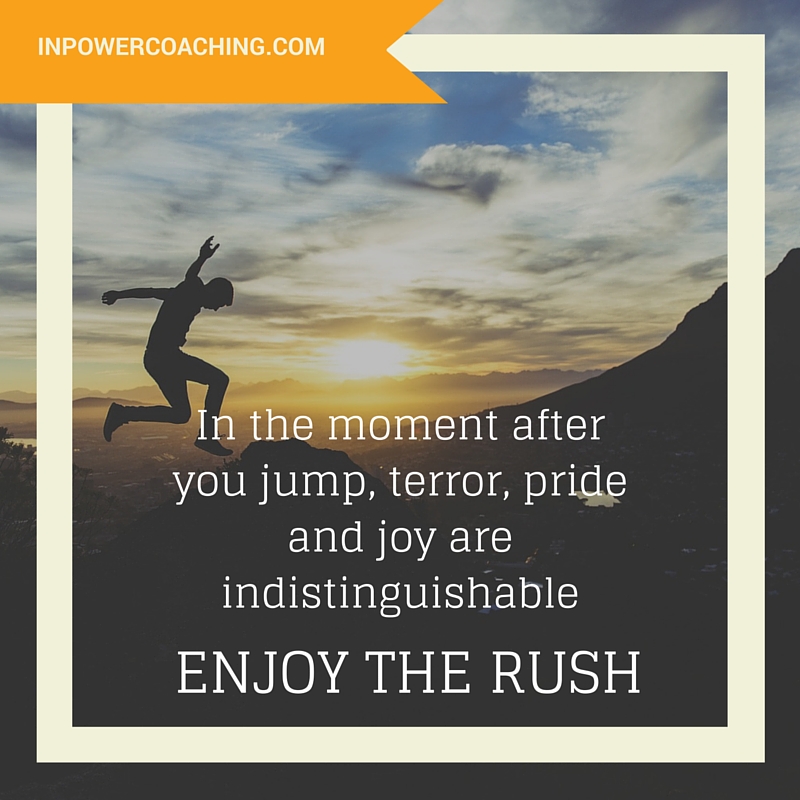 I remember when I was a kid and walked slowly out on the high dive board – watching dad smiling and nodding waaaayyyyyyy down below. Every step forward became more and more frightening as I passed each 6 inch option to turn back until finally I stood there, bouncing softly, at the end.
In the moment after you jump, abject terror, pride and joy seem indistinguishable.
The water was cold, but I survived. And dad was there to pull me out of the water and remind me immediately how quickly terror turned into pride and joy.
In those years when dad taught us to swim, ride a bike, ski and a million other little things, I learned what it meant to trust his judgment. He never led me into a place I couldn't get myself out of, and of course he was always right there in case I ran into trouble. But I didn't.
Dad's gone, but his voice still remains – in my heart and my head. I hear it in my own words when I encourage myself, my kids and my colleagues into managed risk.
Of course it's not him anymore. It's me. Now it's my voice reminding myself, and those who play with me, that on the other side of fear lies wonder at the most and a lesson learned at the least.
Who's voice of trust lives in you? Who's voice of trust have you become?