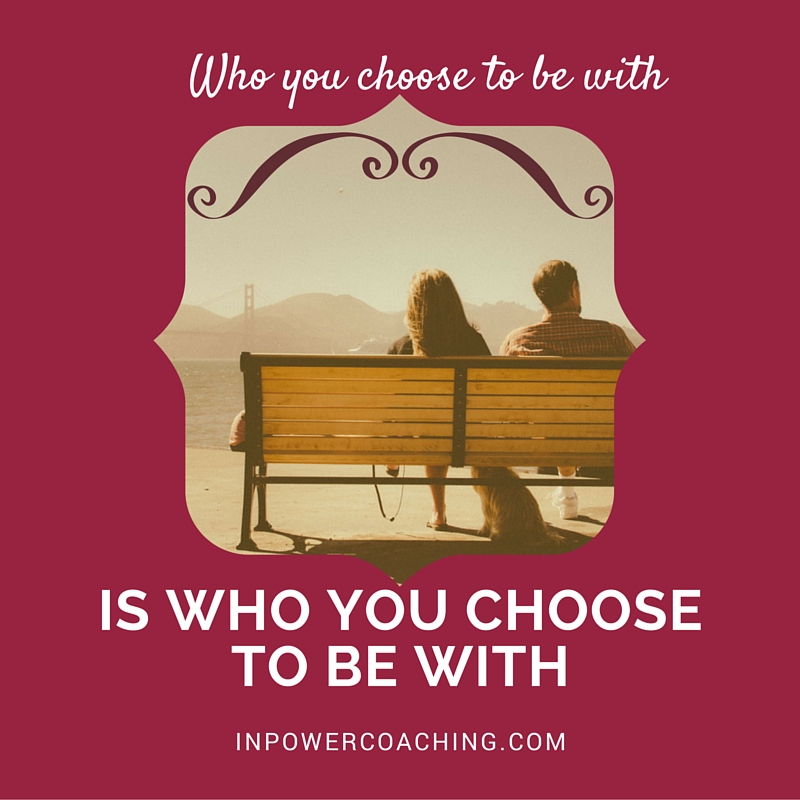 Look around you at the people that take up your time. Are they also taking your energy, or giving some back? At work? At home?
Who you choose to be with is who you choose to be with.
Sometimes it seems as though life and relationships are "done to us," but really, we have more choice in the matter. Even if you can't always choose who is in your life, you can choose who you give your energy to.
Be deliberate about it.
Build yourself a circle close-in who give you as much as you put out. Let them hold you up as you hold them up.
For me, this was less expensive than therapy (and a whole lot more fun)!