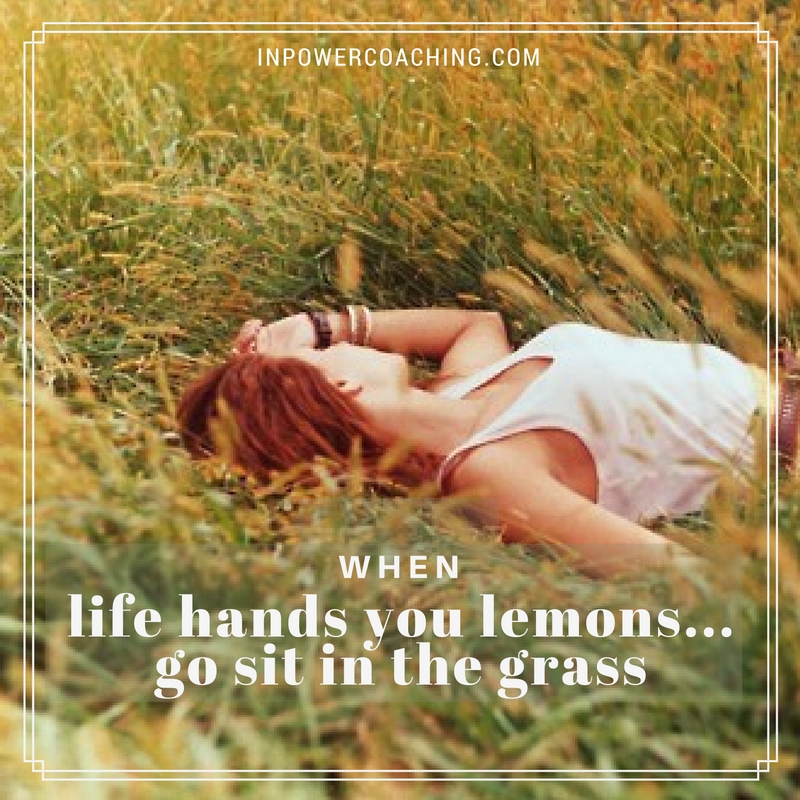 Are you tired of fighting? Is life dealing you lemons and you're sick of drinking lemonade?
Just stop fighting. Leave the lemonade stand and go sit on the grass. There is better way. I don't know what it is and you don't either – yet. But you will when you lay back on the grass for a little while.
When the world resists us, we have an unparalleled opportunity to go deeper and explore whether what we're fighting for is really what we want, and whether the way we're trying to get it is part of the problem. When we give ourselves permission to sit with these questions and be open to any answer, we create the space for change.
And in change we learn. Maybe limeade is your thing?
Enjoy the moment in the grass, friend.
I believe that if life gives you lemons, you should make lemonade… And try to find somebody whose life has given them vodka, and have a party. ~Ron White