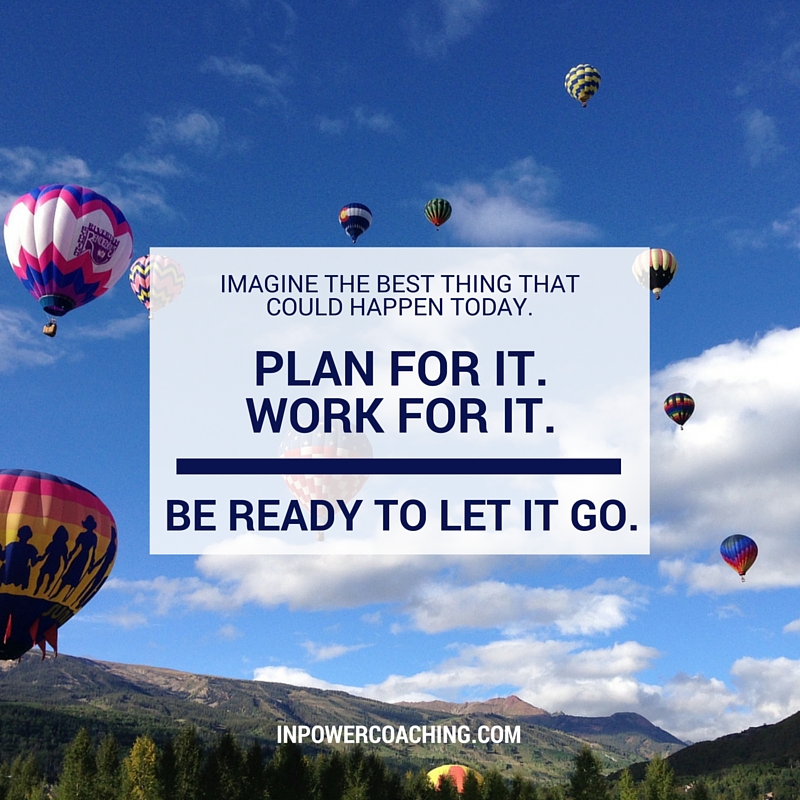 What's the best thing that can happen to you this week?
Imagine it now and focus on it as you look at managing the week ahead.
The best way to ensure the best thing happens this week is to imagine it now.
Plan for it.
Focus on it.
Work for it.
Be ready to let it go.
Sometimes life doesn't deliver what we want it to. If we're ready to let go of what we imagine, we can find the gifts in whatever we get.
However glorious an action in itself, it ought not to pass for great if it be not the effect of wisdom and intention. – Francois de La Rochefoucauld