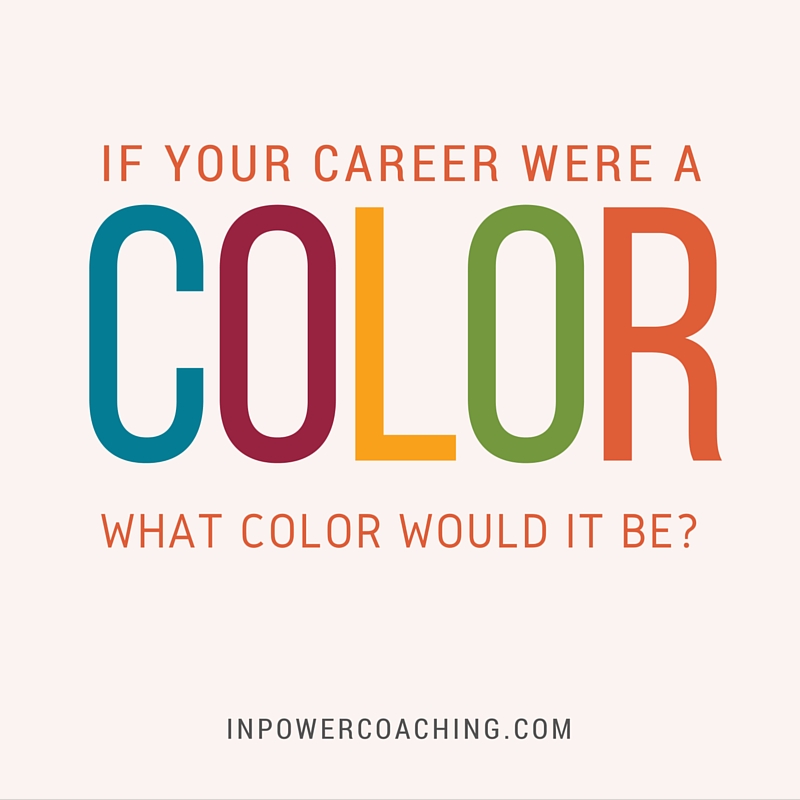 If your business or career was a color, what color would it be? What color would energize you to keep bringing your best self to the office every day?
Seems like a silly question, maybe, but color can be a powerful unconscious motivator. Look around your office. Look at the sign on the front door. Are the colors there energizing you or bringing you down?
Think I'm crazy? Try an experiment this week. Choose a vibrant color you love and put more of it on your desk when you work. Notice it often. Enjoy it while you're chatting up that difficult customer/employee/whoever on the phone. If it makes you happy at an odd moment, appreciate it. If it brings you good memories, indulge in them just a little bit and savor the goodness. See how your week goes.
I'm not promising miracles but even the slightest uptick in your mood matters. It shows you that you can choose what energy to bring to your life and your work. Or not.
And if something as simple as a color change can shift the energy you bring to your day, imagine what other choices you can make that might do even more.
"Colour is a power that directly influences the soul." ~ Wassily Kandinsky