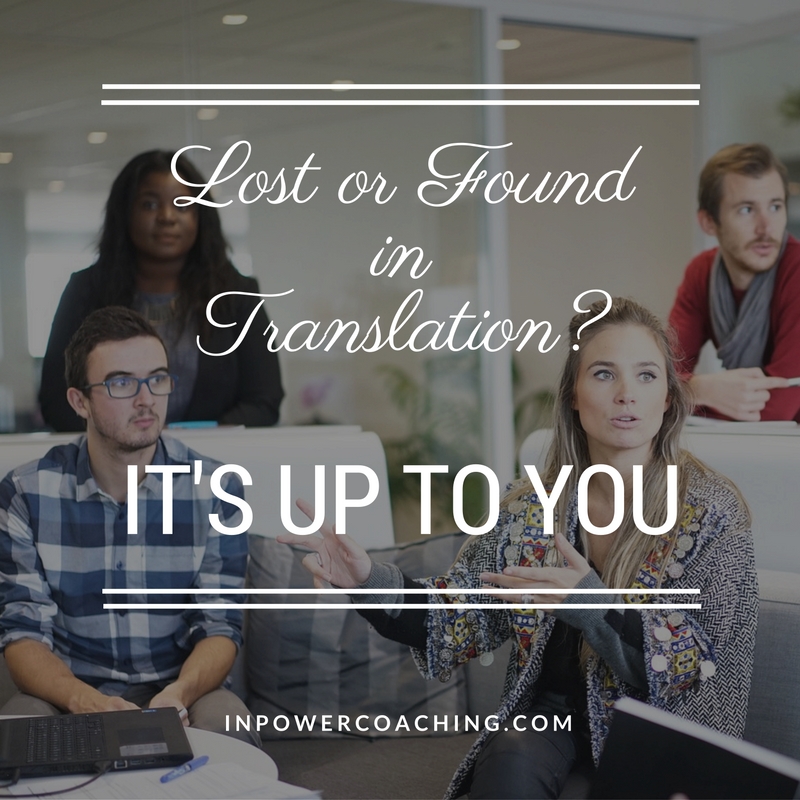 Sometimes communications flows. Everyone seems to understand everyone and there is no friction. We come together. Communicate. Understand. And flow back to our lives in harmony. There is power in these exchanges.
Sometimes that doesn't happen.
Sometimes no one seems to hear anyone else. Meaning gets garbled and confused. Emotions and expectations collide. Everyone talks and nobody understands.
If you want to ensure nothing important becomes lost in translation, maybe you need to be the one that goes looking for the meaning to share. Maybe you have to find what is lost and bring it back into the conversation. Maybe you have to be the translator.
Translating is not peacemaking. Translating is simply making sure the meaning is shared. Then the peacemaking becomes possible.
What screwed up conversation can you rescue through translation today?
The more you know who you are and what you want, the less you let things upset you. – Bob Harris (Bill Murray) in Lost in Translation