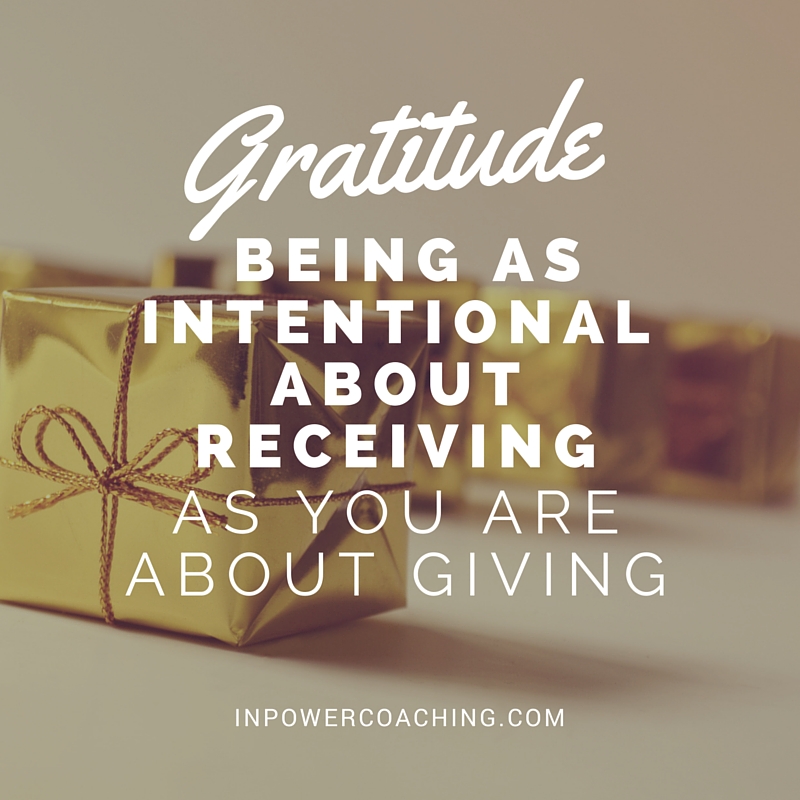 Whether or not you celebrate a holiday this week or not, there is still a spirit of giving in the air. This week more than most, it's easy to practice a little inpower strategy I call:
Give yourself to giving.
Giving is a special skill. Many of us need to practice it a lot to get good at it, and practicing is easy. We can do it so many times in a day without spending a dime. Opening a door for someone, giving a well-timed smile, or lending an ear at just the right moment in just the right way. All you need to do is:
See someone's need or desire.
Take action to fulfill it with an open heart and no expectation of return gift.
Don't worry, when you're skilled at giving well, you will have plenty of opportunity to receive as well, if you'll allow it.
Know the hardest skill to master? SEEING what others need or want.
How good are you at giving? What gets in your way? How can you practice today, free of charge? What can you receive today when others give to you?
And for those of you who will experience a giving bonanza this week, Merry Christmas. May this holiday bring you close to those you love, near and far.
"You give but little when you give of your possessions. It is when you give of yourself that you truly give."  ― Kahlil Gibran