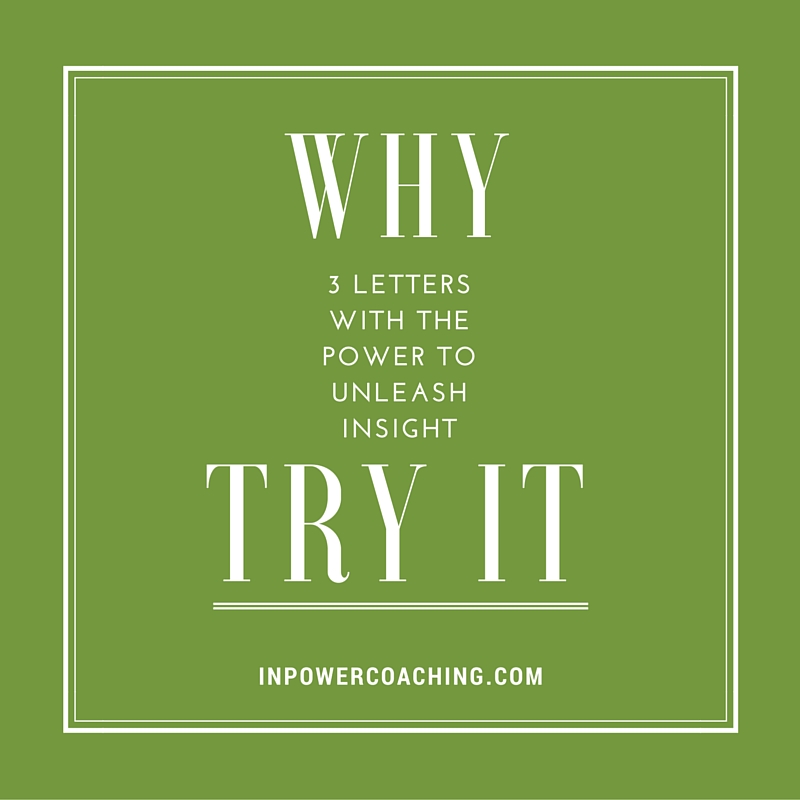 I'm a big fan of the word "why."
1. Why?
Well, among other things, Simon Sinek blew my mind along with everyone else's with his TED talk on the power of "why" and why this simple question is so important to business success. And I immediately understood how the question "why" is equally powerful when finding the power in other things, like ourselves, our careers, our motivations, our ideas of success…
2. Why did that blow your mind?
Because it was so darned simple.
3. Why is simplicity powerful?
Because the power of why  is so economical. A three letter word that takes less than a breath to utter has the power to unleash torrents of thoughts, ideas and… guidance.
4. Why guidance?
I am constantly amazed at the power of the inner self to provide the exact answer a person needs at any turning point. The trick is that we have to ask ourselves the right question to prompt that inner guidance to come forth. The question, "why?" is the perfect question in almost any situation to spark that inner dialog and find precisely the insight you need to any question in front of you.
5. Why is this important to you? 
Because if more people listened to their inner thoughts and guidance, and asked each other the question "why" more often, I genuinely believe we'd all be more effective at running better businesses, better families and a better world.
FYI: The 5 Why's is a leadership, communication and self-discovery technique anyone can use by themselves or in conversation with others to better understand anything and find solutions previously unseen. Try it.