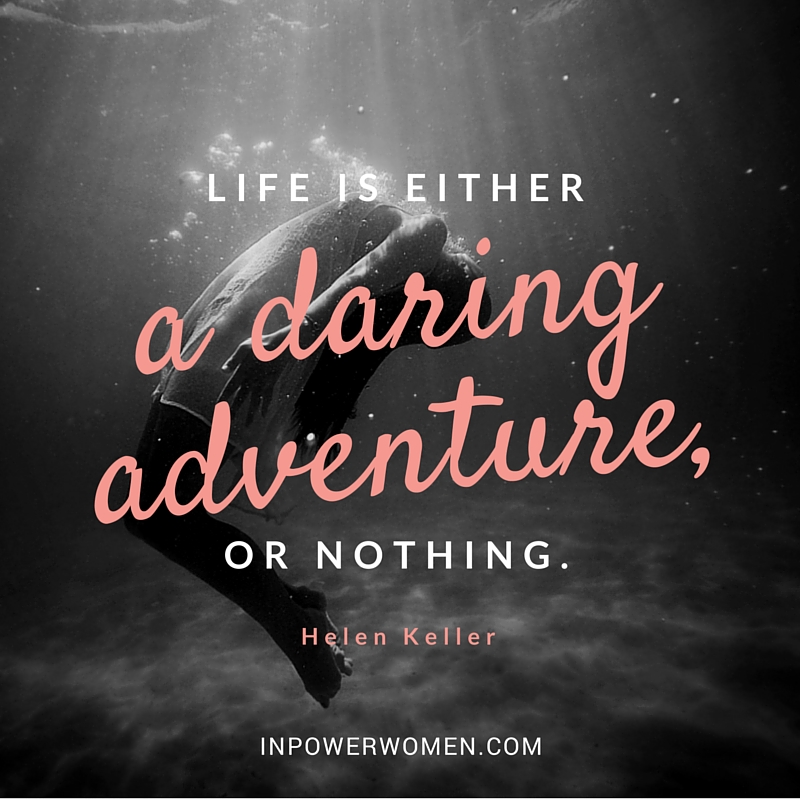 Life is either a daring adventure, or nothing. – Hellen Keller
The end is nigh. 2015 comes to a close tonight.
Where are you at? Is this an end to a happy time? A crappy time? Are you ready to be done with it? Wishing you could hold on? Still rushing to close out? Take a moment and notice what 2015 is the END OF for you.
Get specific. Write it down. "2015 is the end of  _______________________."
Now, let that thing go. Just take a deep breath and release it.
Yes, even if it's not quite gone from your ToDo list yet, let it go emotionally. Trust me, it will jump off your ToDo list much faster when you release it in your heart first.
Encountering resistance? Get hopeful about that new stuff – the exciting, life-changing stuff – that's waiting for room on your ToDo list before it comes up. It's waiting. Just around the corner. Make room now to bring it to you more quickly.
"Some birds are not meant to be caged, that's all." – Stephen King