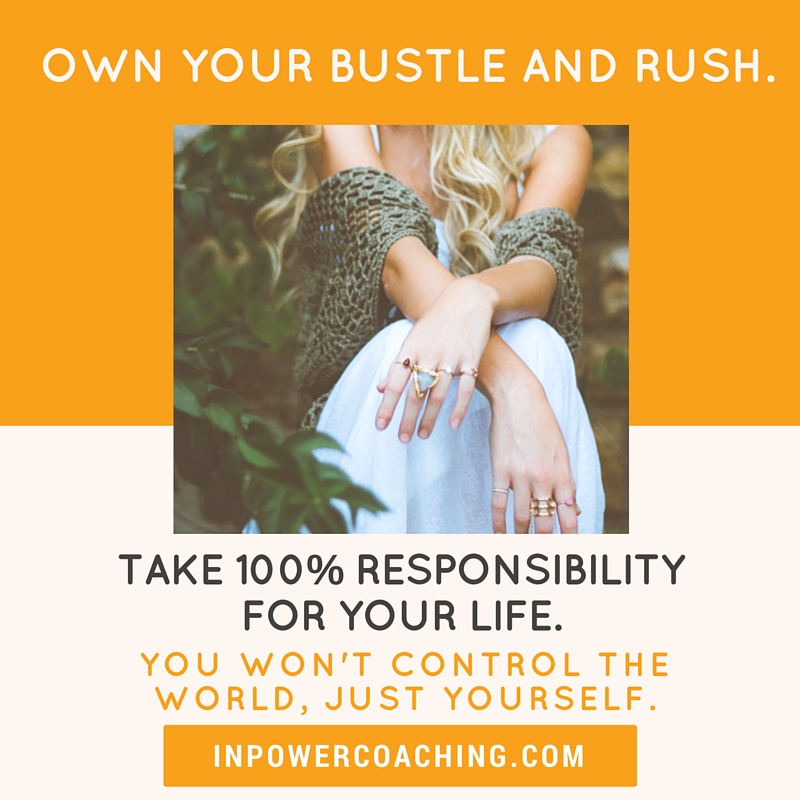 One week back from vacation and I'm dangerously close to overwhelm again. Dang it!
I chose to work some late nights this week, but I had a secret evil plan – I am taking more time off! Yes! Less than 3 days back and I'm taking another mini vacation to celebrate an important milestone in my family's life. That's my approach to "take control" this week.
Choose to refresh yourself because the act of choosing is refreshing!
Here's a secret to inner power. LIFE never slows down, only you do. You can create as much—or as little—need to do and bustle and rush as you want. Or not.
Sometimes it doesn't seem that way, I know (believe me!)
Here's the secret to help you take control. Own your bustle and rush. Take 100% responsibility for everything in your life—even the stuff that feels totally out of your control. Make choices as though you really do control it all.
This attitude doesn't give you control over the world, just yourself.
But in the end that's all you need to find are ways to refresh yourself when you need to.