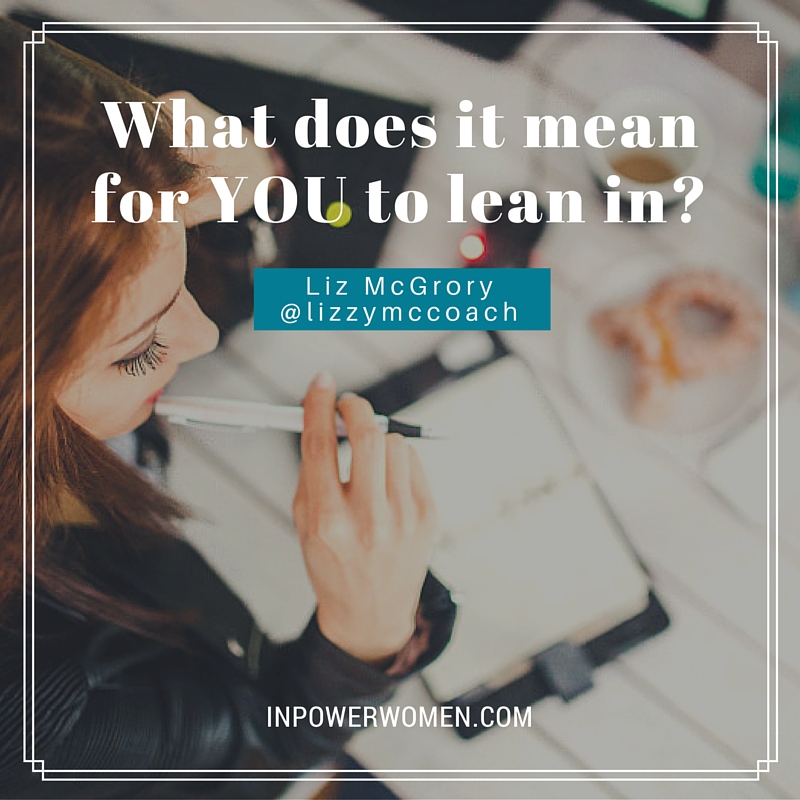 What does it mean to "lean in"? The more important question is "what does it mean for YOU to lean in?" We each find a unique path to focusing on our own life goals, for ourselves and our families. Join Dana & Lizzy to talk about how you can make your own plan to lean in and succeed on your own terms. – InPower Editors
Leaning in is about taking risks, choosing growth, and challenging ourselves.  It's about having the bold conversations, asking for help, saying no, and publicly setting barriers.  This is where a combat plan comes in because without one how will you successfully lean in?
In this month's Working Mom chat Dana and Lizzy will talk about how leaning in will affect your life and your work.  Fear and self-doubt may be part of the package but they will chat about this, too.  It'll take hard work from yourself and others, like making your partner lean in.  When the plan is in place you'll need to keep yourself accountable.  Envisioning the end game is a great tactic and Dana and Lizzy will cover this, too.  Leaning in isn't just about advancing your career, it's about advancing your life and the happiness of your family.  All of this is possible as long as you have a plan.
Join us at 1:00PM EST Wednesday, April 15th right here to view this discussion live!
***Please refresh this page if the video does not appear above***/center>
TOPIC LIST: Here are the topics we will cover…<
How to create the combat plan to "Lean In" (what about your career ignites sparks within you?)
How to get your support system to "Lean In" (How could your partner to lean in?  How can you support yourself?)
How to keep yourself accountable to your plan.
Have a question for us to discuss? Some of your own experience to contribute? Leave them in the comments below!