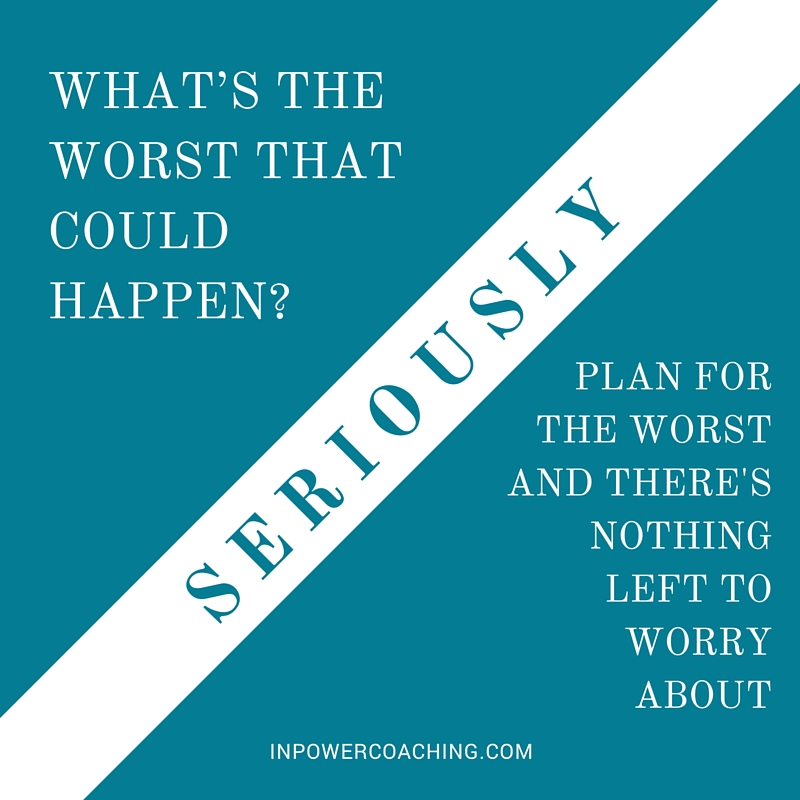 Woo hoo! I'm headed to the beach for spring break! We're taking advantage of my son's spring break from college to take him to Honduras to visit his brother and take the family diving off the coast.
And…. I have so many things left undone in the office. When I stop and think about it I wish I could be in two places at once.
But I can't.
So I choose not to worry about it. I do what I can, tell everyone how to manage emergencies without me and—blast off!—I'm outta here!
As much as I like to pretend I'm indispensable, I know deep down that the world will go on without me.
I mean, what's the worst that could happen?
No seriously, I mean it. Preparing for the worst is how I turn off the guilt and worry and get ready to have a good time. I prepare for the worst, and the worst is never as bad as my guilt and worry is worried about.
I need the break and I need my family.
It's all good.
And we're going to have a great time.
What are you doing for spring break?